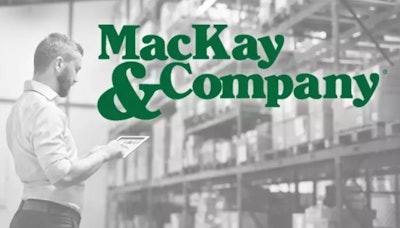 I remember in early 2021 hearing from supply chain "experts" that the issues we were dealing with would take at least the rest of the year, if not into the first quarter of 2022, to be resolved. Well, that certainly didn't happen — but things are finally better. The ports of LA and Long Beach don't have the same backups, in part because shippers figured out there are other ports like Savannah, that were hungry, willing and able to take more containers.
We started the year here at MacKay & Company forecasting that 2022 would be up 9.2 percent over 2021. Much of that was driven by price, which we estimated to be up 5.0 percent year over year. In July, when we completed our next update and outlook, we realized that we had underestimated the supply chain issues and impact on pricing. Our new forecast for 2022 was for the aftermarket to be up 16 percent with price an even bigger factor at 9.8 percent up in 2022 over 2021.
Price was certainly a factor in our forecast — but trucking utilization also has been strong this year, at near record levels for three out of the four quarters for 2022. This high demand in the use of trucks and trailers, while good for the aftermarket, helped to magnify the supply chain issues for component manufacturers, the distribution channels and final impact on fleets.
In our monthly DataPulse Plus report, which is based on surveys with OES and independent distributors and fleets, they all report being impacted by parts shortages. "Whack a mole" is a term I have heard many times this year. Solve one parts shortage issue, another one pops up.
Fleets report being a little less impacted by the parts shortages. They are either provided an alternative brand part than the one they may have requested or they go to another supplier to find what they want. It works, but it's a bit more of a challenge.
No surprise, the distribution channels and fleets have been reporting double-digit percent price increases compared to last year. A few fleets report avoiding these increases to a degree with changing parts sources, going to a lower quality part, and pulling down their inventory, but this represents a minority of the fleets.
[RELATED: Biden signs bill to avert railroad strike]
As we start the last month of the year, there are signs that 2023 will be more challenging from an economic standpoint. We have not had a recession in 2022, our opinion, but signs are pointing towards one in mid-2023 or at least a slowdown in the economy, which in some sectors has already begun.
The Federal Reserve's focus on kicking inflation out of the economy by increasing the Fed Funds rate appears to be starting to show signs of working, with inflation down slightly, but the consequences of this is negatively impacting the housing, commercial real estate and corporations' capital goods investments. All important to the economy in general and to trucking, specifically.
With this also has come layoff announcements. Inflation is taking more of consumers purchasing dollars and the concern (real or perceived) of consumers thinking they may lose their job or not earn as much may result in less consumer demand for products and goods, which is the biggest driver of the trucking economy.
Early next year we will update our aftermarket forecast for 2023 and beyond. The first place to hear about this will be the Heavy Duty Aftermarket Dialogue (HDAD) in Grapevine, Texas on Jan. 16, 2023. In addition, this conference will provide insights and opinions from many aftermarket industry leaders.
For more information and to register, check out the event website.