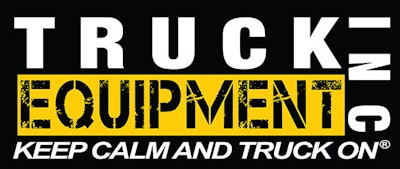 Last last month Trucks, Parts, Service released its finalists for the 18th annual Distributor of the Year award. All of the finalists this year were again selected through open industry nominations, and over the next several months, we will be regularly featuring each business on this website and on the pages of Trucks, Parts, Service.
Those features continue this week as we check in with 2019 Distributor of the Year finalist Truck Equipment Inc.
This is the first time Truck Equipment has earned a nomination for the Distributor of the Year award. The answers below were provided by Truck Equipment President Jordan Schroeder.
When was your business founded, and by whom?
Truck Equipment is celebrating 60 years in business this year. Truck Equipment was founded in 1959 by Isadore "Ise" Kwaterski and Cletus Pierquet. In 1978, Lynn Schroeder joined Truck Equipment's parts department and eventually became parts manager. Lynn became the owner of the organization in 2005. Jordan Schroeder, Lynn's son, joined Truck Equipment in 2010 as its controller. Jordan was promoted to vice president in 2013 and became president in 2015.
Truck Equipment is a family-owned and run business. Ownership today consists of Lynn Schroeder (chairman of the board) and his sons Mike (assistant service manager), Matt (marketing, safety and IT) and Jordan (president).
How many locations do you have?
Four locations: Green Bay, Appleton and Wausau, Wis., and Escanaba, Mich.
How many employees do you have?
We currently employ 80 people.
What is your company's value proposition?
We provide superior quality products and services to our customers backed by a team with knowledge and expertise.
Do you offer any additional services to complement your parts offering?
In addition to aftermarket parts sales, Truck Equipment offers:
Truck and trailer repair
Commercial truck equipment sales, service and installation
Snow and ice removal equipment
Fabrication services
Hydraulic sales and service
Sign and graphics shop
Emergency vehicle lighting and accessories sales and installation
How do you differentiate your business from your competitors?
It starts with our team. We are a family-focused company with a passion for people and a strong focus on creating a collaborative team environment built upon trust, integrity and respect. We focus on creating partnerships both internally as a team and externally with our customers and suppliers. The result is we differentiate ourselves in the market and focus on continually creating higher than average value for our employees, customers and suppliers.
Why do you believe the heavy-duty aftermarket has nominated you for this award?
See above. We truly focus on being a partner. We don't make decisions solely based upon what is in the best interest of Truck Equipment. We know we can't do what we do alone and see the value in having strong partners. We think in terms of win-win.
Truck Equipment also has a strong presence in the community supporting many local programs. We're working closely with our local schools and technical colleges promoting the trucking industry. We truly believe it's up to us to introduce and recruit the next generation to our business. We currently have both high school and technical school students working in our truck and trailer shops.
With the next generation of leadership in place we are positioned to support the trucking industry for many years to come.