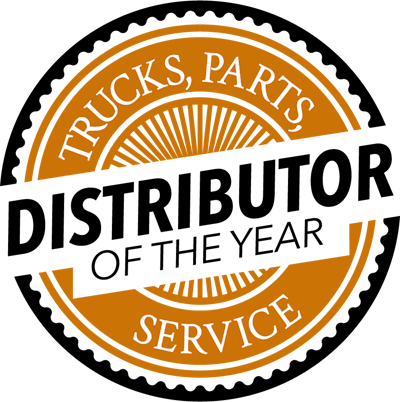 Last month, Trucks, Parts, Service announced the finalists for our landmark 20th Distributor of the Year Award, sponsored by the Commercial Vehicle Solutions Network (CVSN), Interstate Billing, Karmak Meritor and High Bar Brands' Minimizer and Premier Manufacturing.
This year's finalists are an impressive group, representing 46 points of sale across ten states. They also have more than 400 years of experience serving the transportation industry. We will profile these businesses in the months ahead, but before we do, we decided to ask each finalist to tell us more about their operations in their own words. Today we learn more about LASCO Heavy Duty, consisting of Louisville Auto Spring & Brake Co. and Lexington Auto Spring Co.
This is the first Distributor of the Year finalist nomination for LASCO Heavy Duty. The answers below were provided by President David Washbish.
When was your business founded? And by whom?
The business was founded in 1927 by John F. (Shorty) Hagner.
How many locations do you have? (Please list the cities)
We have locations in Louisville and Lexington, Ky.
How many employees do you have?
We have 30 employees.
What is your company's value proposition?
We have two important company values. The first is it takes months to find good customers and seconds to lose them. The second is our 30 employees have a total of 264 years with LASCO (excluding myself). A quarter of our employees have been with us for more than 25 years.
Do you offer any additional services to complement your parts offering?
We operate service centers offering bumper-to-bumper services for trucks, excluding engine repair.
[RELATED: Learn more about 2021 DOTY finalist Covington Heavy Duty Parts]
How do you differentiate your business from your competitors?
Our inside sales people not only do a fantastic job with parts sales, they are just as good handling the service departments. Making sure the customers are quoted correctly and technicians have the right part at the right time. Our people can wear two hats each and every day.
Why do you believe the heavy-duty aftermarket has nominated you for this award?
I'm clueless to that.