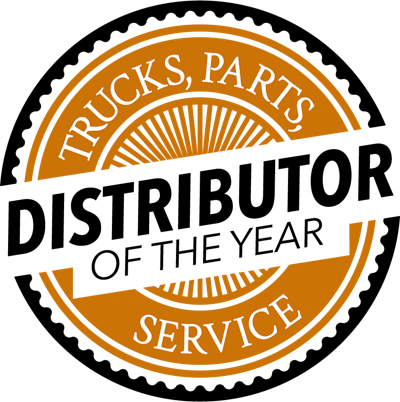 Last month, Trucks, Parts, Service announced the finalists for our landmark 20th Distributor of the Year Award, sponsored by the Commercial Vehicle Solutions Network (CVSN), Interstate Billing, Karmak Meritor and High Bar Brands' Minimizer and Premier Manufacturing.
This year's finalists are an impressive group, representing 46 points of sale across ten states. They also have more than 400 years of experience serving the transportation industry. We will profile these businesses in the months ahead, but before we do, we decided to ask each finalist to tell us more about their operations in their own words. Today we learn more about Mutual Wheel.
This is the first Distributor of the Year finalist nomination for Mutual Wheel. The answers below were provided by Vice President Daniel Engstrom.
When was your business founded, and by whom?
In 1893, by 11 Quad City area carriage manufacturers. It was purchased in 1940 by Elmer Engstrom and has been in the family ever since.
How many locations do you have? (Please list the cities)
We have 11 locations: Moline, Milan, Rockford, East Peoria, Monmouth, Bloomington and Quincy, Ill.; Cedar Rapids, Waterloo, Dubuque and Davenport, Iowa.
How many employees do you have?
We have 80 employees.
What is your company's value proposition?
To create lasting relationships with our customers and offer them a reliable service they can depend on to keep their equipment moving.
Do you offer any additional services to complement your parts offering?
We have a large drive-in service shop at our Milan location, and a brake re-line and driveline shop in Moline.
How do you differentiate your business from your competitors?
Our focus is to keep a large inventory along with a dedicated and knowledgeable group of employees to best service our customers.
Why do you believe the heavy-duty aftermarket has nominated you for this award?
We feel very honored to be nominated for this award and grateful that our colleagues recognized our 128 years of service to the transportation industry.