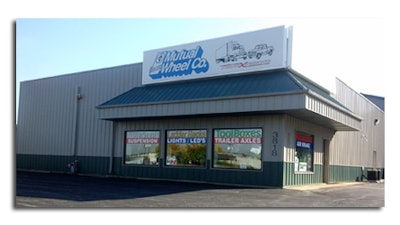 There are many distributors in the independent aftermarket that entered the industry through a component category. Springs, brakes, drivelines and wheels are all examples of genesis products from which larger aftermarket operations were born.
Mutual Wheel is proud example of the latter, a company founded in the days of horse-and-buggy transportation that has nimbly evolved for more than a century, changing with the shifting landscapes of transportation to eventually become one of the oldest continuous distribution businesses in North America.
With its 130th birthday fast approaching, Mutual Wheel doesn't bare much resemblance to the carriage wheel manufacturing entity it was in 1893. But the company's longstanding focus on customer service remains and it is that focus that makes the company worthy as a first-time finalist for the TPS Distributor of the Year Award in 2021.
"I think we've been successful for so long because we've always tried to be a distributor where once a customer walks in our door, we immediately attend to them and make sure we can get them exactly what they need," says Vice President Daniel Engstrom, the fourth-generation of his family to work in the business since his great grandfather Elmer joined as a timekeeper in 1917 (and bought the company in the 1940s).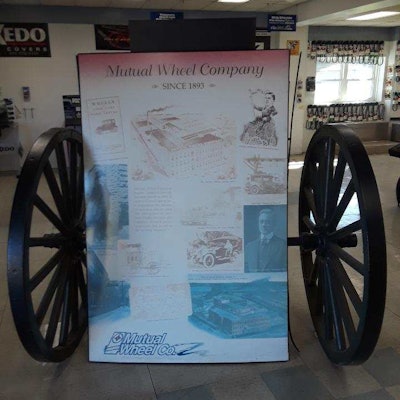 "We want to have the parts our customers need on our shelves so we can identify what they need and quickly get them back up and running," Daniel says.
Founded when 11 carriage wheel manufacturers in Illinois and Iowa's Quad Cities-area mutually joined forces to compete against larger competitors, Mutual Wheel has been up and running for well over a century.
[RELATED: Get to know our 2021 DOTY finalists: Mutual Wheel]
The company was one of the largest wheel manufacturers in the world in its early years, and as transportation evolved, so too did the business. The company ceased wooden wheel production during the Great Depression and entered the distribution business not long after. Behind Elmer Engstrom's leadership, the company carved out a foothold in the nascent trucking industry and was active serving the U.S. Military's trucking needs during World War II.
Elmer's son Don would follow, beginning the company's expansion period, which has continued under the direction of his sons: Dave, Rich and Bob. Mutual Wheel now has 11 locations — seven in Illinois, four in Iowa.
Daniel says his grandfather had an eye for real estate and was "very good at being able to look into the future and see where a growing area was going to be." Daniel says that expertise enabled the company to position itself in ideal locations to appeal to a maximum number of customer segments.
And the company's message to those customers is built around product availability. Mutual Wheel's centralized warehouse in Moline, Ill., is vital to its go-to-market strategy, serving as a backstop for branch locations when product demands suddenly spike.
The company also is fortunate to rely on a workforce of industry veterans who are both in tune with their customers' needs and well-trained on their inventory.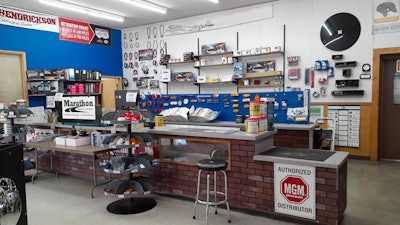 "We try to use every tool we possibly can [for training]," says Daniel. "We like to get hands-on training right away for new products … but any tool that's easy to use and can teach our people we will try."
He adds, "We want our people to be experts."
It also helps that the company excels with transitions — its most recent of which, strengthening its digital presence — is something Daniel has been working on with the company's supplier partners for more than a year.
"Customers want [product] information and they want it right now," he says.
The TPS Distributor of the Year Award program is sponsored by the Commercial Vehicle Solutions Network (CVSN), Interstate Billing, Karmak Meritor and High Bar Brands' Minimizer and Premier Manufacturing.