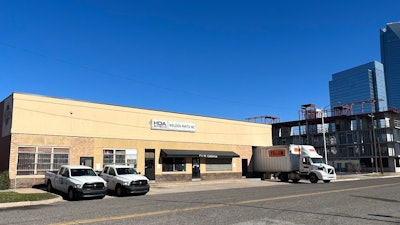 Empowerment is a big reason behind the success story for Weldon Parts.
Store managers are provided autonomy and encouraged to make independent decisions that lead to branch growth and development. Sales associates are trained to develop strong, multi-faceted relationships with customers that lead to fruitful mutual partnerships, while in-store counter associates are informed to use all resources available to solve a customer's problem when faced with a hard-to-find part.
It's a business approach that requires significant confidence and trust from corporate leadership toward its workforce. Yet with more than 50 years of experience serving the independent heavy-duty aftermarket, it's clear the strategy works for Weldon Parts.
It's helped the company grow to 17 locations across five states (Oklahoma, Texas, Nebraska, Arkansas and Florida) and this year, for the third time, it's helped the company to be named a finalist for the TPS Distributor of the Year Award.
Founded as Weldon Industries, a metal skid manufacturer in the late 1950s, the company found its way into the trucking industry in the 1960s. In 1975, the business split into two entities (Weldon Industries continued manufacturing; Weldon Parts committed fully to the aftermarket) before reforming as a single company in 2011. Led by the Settles family since its inception, second-generation President Dave Settles and his brother Daryle (vice president) still rely on a lot of the leadership tactics their father Leon and uncle Dean developed when running the business in its early years.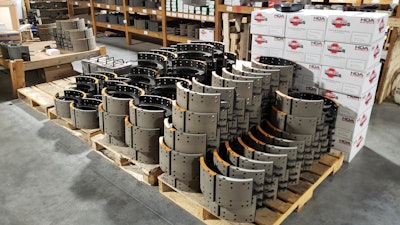 Dave says during his time in charge he's learned one of the best ways to ensure long-term success is to avoid internal turnover. Weldon Parts' workforce has incredible tenure (many associates have been with the business more than 20 years), and Dave says that longevity is vital whenever the business faces challenges.
[RELATED: Get to know our 2021 DOTY finalists: Weldon Parts]
He says Weldon's people are committed to the business and their customer relationships. Employees know if they uncover opportunities to improve business operations or strengthen customer service that leadership will listen to and support them, which motivates engagement and strengthens the employee-employer bond.
It also helps that Weldon Parts makes business decisions with its workforce in mind. Dave says despite multiple external factors working against the company in 2020 — "we had COVID-19 hit and an oil crash at the same time," he says — Weldon Parts was still able to navigate the year without any layoffs and is growing again in 2021.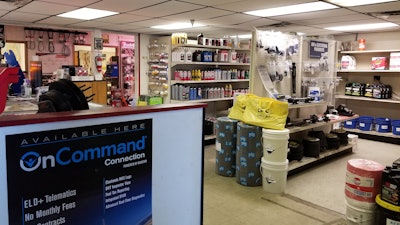 "Our main thing was to keep the company together through the worst of everything so we'd be well positioned on the other side," he says.
Dave also is a big believer in promoting from within. Many of the company's branch managers and outside salespeople rose into their roles after starting in other jobs and Dave says new or young people coming into the company are informed that similar opportunities are available to them. He also notes Weldon's leadership team constantly works to identify talented associates within the organization who have displayed the skills necessary to serve as the company's next generation of leaders.
"I'm pretty happy with the people we have coming up," Dave says.
But he also acknowledges the aftermarket is changing. The internet and computer technology has sped up the pace of commerce across the industry. Dave says Weldon Parts currently is working to onboard tools and acquire resources that will enable the company to keep up with shifting supplier expectations and customer demands.
"Everything has to be more immediate," he says. "We are working to keep up with that."
The TPS Distributor of the Year Award program is sponsored by the Commercial Vehicle Solutions Network (CVSN), Interstate Billing, Karmak Meritor and High Bar Brands' Minimizer and Premier Manufacturing.