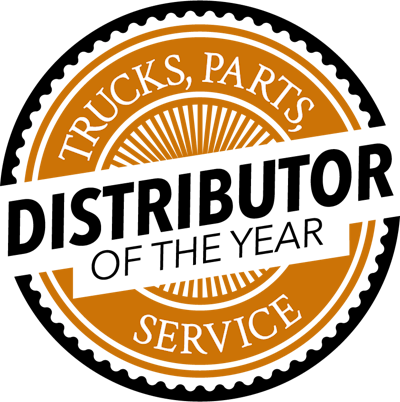 Last month, Trucks, Parts, Service announced the finalists for our landmark 20th Distributor of the Year Award, sponsored by the Commercial Vehicle Solutions Network (CVSN), Interstate Billing, Karmak Meritor and High Bar Brands' Minimizer and Premier Manufacturing.
This year's finalists are an impressive group, representing 46 points of sale across ten states. They also have more than 400 years of experience serving the transportation industry. We will profile these businesses in the months ahead, but before we do, we decided to ask each finalist to tell us more about their operations in their own words. Today we learn more about Weldon Parts.
This is the third Distributor of the Year finalist nomination for Weldon Parts. The company was previously nominated in 2011 and 2016. The answers below were provided by President David Settles.
When was your business founded, and by whom?
Our business was founded in 1955 by brothers Dean and Leon Settles.
How many locations do you have? (Please list the cities)
We have 17 locations as listed below:
Oklahoma: Oklahoma City, Woodward, Elk City, Clinton, Tulsa, Muskogee, and McAlester.
Arkansas: Little Rock.
Florida: Orlando and Jacksonville.
Texas: Houston, Dallas, and Perryton.
Nebraska: North Bend, Omaha, Grand Island, and Omaha.
How many employees do you have?
We have 120 employees.
What is your company's value proposition?
Our value prop is providing high-service levels to our customers and trying to respond to individual needs.
Do you offer any additional services to complement your parts offering?
We are pretty much all about parts. We have regional facilities that provide us with relined brake shoes and one store does tarp installation.
[RELATED: Learn more about 2021 DOTY finalist Mutual Wheel]
How do you differentiate your business from your competitors?
Our stores are small, which we think allows us to be more flexible and responsive in each location. We have enough accumulated buying power to make us competitive. Belonging to HDA Truck Pride accentuates this philosophy. In addition to giving us more product access, they give us help in areas that we would struggle with alone. Marketing and IT are a couple of examples.
Why do you believe the heavy-duty aftermarket has nominated you for this award?
I'm not sure what prompted this nomination, but we are thrilled by it. We have always tried to be good citizens, both in our local communities and in the heavy-duty aftermarket.