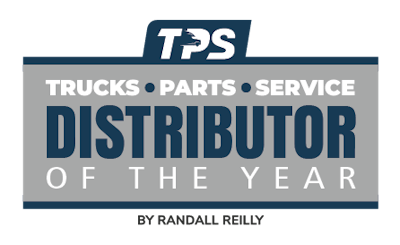 The Trucks, Parts, Service Distributor of the Year program is back in action for another year.
Now in its 22nd year, the Distributor of the Year program is once again sponsored by the Commercial Vehicle Solutions Network (CVSN), Cummins-Meritor, High Bar Brands, Interstate Billing Service and Karmak.
Finalists for this year's award were announced last month, with one prior winner, two prior finalists and two first-time finalists earning nominations from the aftermarket for the industry's highest honor. Over the next few months, we will be learning more about these organizations and what makes them so unique. Today we learn more about Crossroads Truck Equipment.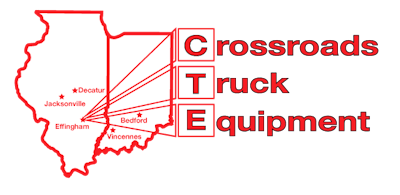 This is Crossroads Truck Equipment's second consecutive nomination for the Distributor of the Year Award. The company was first nominated last year.
When was your business founded, and by whom?
Crossroads Truck Equipment was founded in 1977 by Cletus Bierman and the late Delmar Shelton. Cletus is still the President and an active employee of the company today. He shares ownership with Mr. James Verdeyen who is also an active employee of the company.
How many locations do you have? (Please list the cities)
Crossroads Truck Equipment has seven locations across Illinois and Indiana. These locations include the following: three locations in Effingham, Ill., and we have facilities in Jacksonville and Decatur, Ill., and Bedford and Vincennes, Ind.
How many employees do you have?
We have approximately 70 employees at any given time.
How does your business recruit new employees?
This continues to be a challenge. We use any tool we can to locate and advertise to potential employees. We are currently evaluating our benefits package looking for ways to improve the non-monetary compensation options to attract and hopefully retain talented people.
What is your company's value proposition?
To help keep America moving, this is what we do to the best of our abilities every day.
Do you offer any additional services to complement your parts offering?
In addition to selling parts, we also have three repair shops and a trailer shop. This enables us to be a full service stop for our customers.
How do you differentiate your business from your competitors?
Hometown Service, Hometown Value, Hometown Pride! This is what we encourage our employees to promote to every person that calls, emails, texts, or walks in our door.
What is the biggest challenge facing your business in 2023?
Competition, inflation and a slow down in the trucking industry. It has been an unusual year.
Why do you believe the heavy-duty aftermarket has nominated you for this award?
In recognition of our growth, our principals and our leadership as an independent company supporting the trucking industry.
Stay tuned, as in two weeks will learn more about 2023 award finalist Freedom Truck & Trailer.