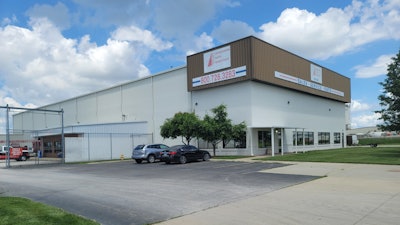 Crossroads Truck Equipment is a business on the rise.
The Illinois-based distributor has served the trucking industry for nearly five decades, growing from a single service location into a seven-store, multi-state operation offering parts, service and other industrial solutions. The company's story shares a resemblance to many of its aftermarket peers. With a strong focus on internal cooperation and a solutions-based approach to customer service, Crossroads Truck Equipment thrives by never overlooking its goal to do anything it can to help its customers.
But Crossroads' success cannot be tied to business plans alone. Over the last three years, the company also has overhauled its management structure, invested in outside consulting support to fortify its sales and marketing approach and integrated key technologies to vastly improve workplace efficiency.
[RELATED: In conversation with Distributor of the Year finalist Crossroads Truck Equipment]
Crossroads Truck Equipment is a business that was already successful and invested in itself to be better. It is a company whose ownership chose to double down when it didn't have to but in doing so won big. And now, for the first time, it is thanks to those investments that the company has been named a finalist for the Trucks, Parts, Service Distributor of the Year award.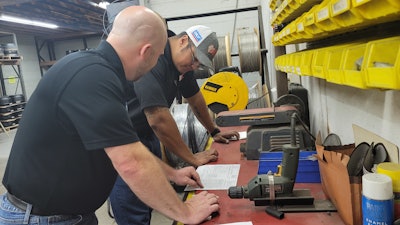 "We're starting to do a lot of great things," says Crossroads Chief Operating Officer Candy Daume. "We're gaining a lot of traction in the industry … We're buying better. We're building better relationships with partners. We're building a stronger company."
Daume says the company's recent transformation has been three years in the making. It started when the company's owners Cletus Bierman and Jim Verdeyen developed a new leadership team. Having led the business for decades, the owners chose to appoint a next generation of leaders to support Crossroads' daily operations and facilitate its continued growth.
The reorganization has been wonderful for employee engagement, says Daume.
"We promote from within a lot and people see that," she says. "Whenever you see people being recognized for their potential, I think it shows other employees that if they want something more there is a path here for them."
Crossroads also gives its managers autonomy to do what's best to serve customers and drive the company forward.
"We're able to lead the way we want to lead," says Jonathan Ibanez, store manager, Effingham, Ill. "I think when people are micromanaged that can take their creativity out of the picture. That's not what happens here. We are given freedom to what we need for customers."
That workplace culture is attractive too. Effingham Service Manager John Baji joined Crossroads last year after being recruited by his friend and former colleague Ibanez. Baji says he loves the independence he has in his role to maximize the performance of his department.
"We get to run the shop the way we know it should be run," he says.
[RELATED: Catch up with 2022 DOTY finalist Vander Haag's]
Crossroads tries to be equally welcoming with customers, adds Joe McLaughlin, service manager, Vincennes, Ind. "When you come in here you get a family feel right off the bat. We're going to smile; we're going to be happy to see you every time."
The business also has strengthened its supplier base in recent years, deepening partnerships with key vendors and adding ancillary suppliers where necessary to reduce supply chain disruptions. Says Daume, "We've gotten very good in the last few years working with our vendors to improve our inventory and make sure we have everything we need in our markets."
The 2022 Distributor of the Year program is sponsored by the Commercial Vehicle Solutions Network (CVSN), High Bar Brands' Minimizer and Premier Manufacturing, Interstate Billing Service, Karmak and Meritor.