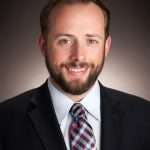 Tim Denoyer has joined ACT Research in the position of vice president and senior analyst.
"We are pleased to welcome Tim to ACT Research. Having worked across the table from him over the past decade, we know the strong analytical skills he brings to the job. Tim's broad-based industry knowledge, from transportation to machinery, will benefit ACT's customers as we move to tackle new technologies and deliver stronger analysis." says Kenny Vieth, president and senior analyst at ACT Research.
Denoyer joins ACT this month after spending 15 years in equity research focused primarily on the transportation, machinery and automotive industries. He adds to ACT's service offering for the investment community, drawing on his background as an investment analyst. While at Wolfe Research, where he was co-founder, Tim was recognized in Institutional Investor's survey of investors as a Rising Star analyst in both the machinery and auto sectors. Tim graduated from James Madison University with a BBA in Economics and Finance, ACT says.
"I'm excited to be a part of ACT's talented and distinguished team of analysts," he says. "I plan to leverage my experience and enthusiasm for the industry to help broaden our product offerings and deliver additional value to our client base."