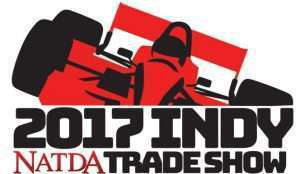 The North American Trailer Dealers Association (NATDA) held its tenth annual convention to a record attendance earlier this month in Indianapolis.
The event featured technical workshops, dealer education seminars, receptions and more, and afterward NATDA reported a total of 492 attending dealerships, 78 manufacturer brands, 173 vendors and 63 first-time exhibitors.
The week kicked off with record-setting attendance for the show's technical workshops hosted by LINK Trailer Parts, which involved live installations and multi-point service inspections from B&W Trailer Hitches, CURT Group and Dexter Axle's top technicians.
"This year's technical workshop attendance was phenomenal, even with the unfortunate situations of Hurricanes Irma and Harvey hitting the country," says Jesse Battle, NATDA executive director. "We had about thirty dealerships that couldn't make it, but our members' safety is the most important thing. The association will continue to be a positive resource for those affected by the storms."
Following the workshops, NATDA says hundreds of dealers took part in five different dealer education courses that covered everything from marketing trends to insurance costs. It was the NATDA Dealership Performance Training seminars that received the most attention, leaving only standing room for interested dealers.
Friday morning, dealers were treated to a complimentary President's Breakfast hosted by Waymire Distribution, Dexter Axle and Taskmaster Components, where NATDA President Andy Ackerman gave a presentation to honor 10-year exhibitors and attendees themselves.
"It was important to me that we acknowledged the people that made this possible," says Ackerman.  "We're thankful for the support we've been given over the years and we wanted to show that."
The day was capped off with the Dealer Reception hosted by Redneck Trailer Supplies, where dealers enjoyed food and live entertainment.
This year's show featured 46 entries in the New Product Display with Gen-Y Hitch taking the top prize for its Torsion Gooseneck Coupler). Second place to The Raynor Company for its Self-Winding Spring Assist for Ramp Doors, and third place to Ready Jack for Trailers for Ready Jack.
The association will return to the Indiana Convention Center for the 2018 NATDA Trade Show & Convention on Sept. 6-8, 2018.