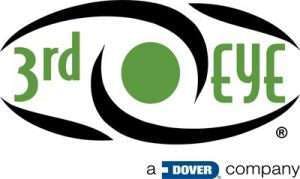 Western Star is taking safety and reliability to the next level by offering 3rd Eye Backup Cameras and Radar option packages on its vehicles, the companies announced Wednesday. The 3rd Eye offerings can be ordered via simple data codes that make it easy for dealers to configure the system they want when they order their vehicles.
"The need for safety is extremely important for Western Star customers. Keeping drivers safe on the job – including the people working in and around the trucks – is paramount for all industries," says Western Star's Vocational Sales Manager, John Tomlinson. "These new PDI installed camera and radar offerings from 3rd Eye on Western Star models give us a great way to improve safe working conditions."
According to 3rd Eye, its enhanced suite of digital solutions provides records and transmits driver behavior, chassis and body systems data, vehicle surroundings and live video in real time – in addition to providing operators superior visibility to help them avoid accidents and property damage. The 3rd Eye radar system lets operators know their exact distance from objects during backing procedures, the company says.
"We're proud to have our enhanced digital solutions factory installed on Western Star trucks," says Darrick Reed, president of 3rd Eye. "By providing greater visibility and awareness, 3rd Eye Backup Cameras and Radar packages help fleet owners dramatically reduce their risk of accidents, enhances fleet safety and lowers their total cost of ownership."
The 3rd Eye camera and radar offering is part of its Enhance Vehicle Behavioral Analytics ­– a complete suite of information captured by 3rd Eye cameras, collision avoidance radar, body sensors and chassis data – transmitted in real time via 3rd Eye's Hurricane Gateway to fleet owners to help better manage and protect their assets, the company says. All data is transmitted through the use of one connection, cutting down wire bundle clutter and simplifying installation, maintenance, and ultimately data dissemination, the company adds.