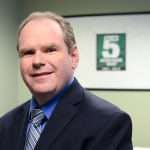 Dennis Gallagher has been appointed president at Jacobs Vehicle Systems (JVS). In the new role, JVS says Gallagher will direct all facets of the company's global operations while meeting the customers' and JVS's short- and long-term strategic initiatives.
"We are confident that Dennis will bring a combination of keen business acumen and strong leadership skills to our organization," says Pat Murphy, senior vice president, Fortive Automation & Specialty and Sensing Technologies.
Gallagher's background consists of more than 25 years of experience within Danaher and Fortive companies including Dover, Danaher Motion, and Pacific Scientific in which he held various positions of increasing responsibility ranging from engineering, sales, and marketing. Most recently, he served as vice president and general manager for Kollmorgen in the European, Middle Eastern, African, and Indian markets while residing in Germany.
"Jacobs Vehicle Systems has a great history with a very talented and dedicated team," says Gallagher. "I am excited to build on that history as we continue to evolve to meet the needs of the global market and to apply the Fortive Business System to drive continuous improvements across all aspects of the business, including customer-focused quality and delivery core value drivers."