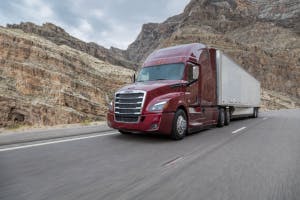 If Freightliner Trucks has a trophy case, the division of Daimler Trucks North America has more accolades to add to it.
The Cascadia recently received two 2017 Automotive Brand Contest awards for Exterior Volume Brand, which recognizes design in all vehicle classes, and Interior Volume Brand, which highlights features such as cockpits, instruments, airbags, paneling, seats, color and trim.
The contest, hosted by the German Design Council, is an international program honoring outstanding product and communication design, and focuses on the importance of brand and brand design in the automotive industry. The German Design Council was founded in 1953 and its primary goal is to show how strategic use of design can increase brand value.
"We were very thoughtful with every aspect of the new Cascadia, so to receive this type of global recognition is a true honor," says Kelly Gedert, Freightliner Trucks product marketing director. "The design of the new Cascadia is deliberately focused on efficiency, quality, safety and the driver experience inside and out, and we're proud of what we've achieved."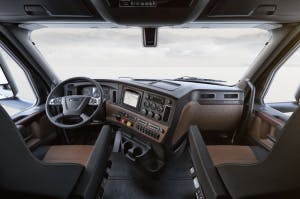 The selection jury consisted of independent experts with industry experience representing media, design, brand communication and universities. Comments from the selection jury includes: "The new Cascadia features clean lines and rigorously defined forms that lend it to a contemporary, powerful look. The exterior impression is confirmed in the modern, ergonomically designed driver's cabin, giving the driver a holistically positive feeling of reliability, safety and driving comfort."