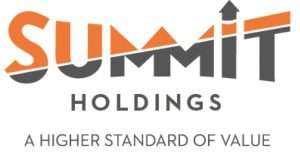 Summit Truck Group has hired two area operations directors (AOD), Jackie Bell and Shane Candelaria. Each AOD oversees fixed operations, such as parts, service and body shop departments, for two to four dealership locations in a certain geographical area.
Bell oversees dealerships in Little Rock and Pine Bluff, Ark. She spent the past 23 years in the commercial truck dealership industry, starting out as a parts delivery driver in 1994, then working her way up to parts sales positions. For the past 10 years, Bell was general manager at two commercial truck dealership groups. While at her last dealer group, Bell led the turnaround of an underperforming location — increasing sales and overseeing the renovation and addition to the facility because of strong business growth — resulting in an increase of 680 percent of net profit in just four years.
Candelaria manages Summit locations in Albuquerque and Farmington, N.M. For the past 23 years, Candelaria worked for a chemical management solutions provider with warehousing, transportation, training and consulting services. The last 17 years with the company, he was director of operations and vice president, helping the business grow from two to 23 locations.
"Both Shane and Jackie have the skills set, as well as the experience, motivation and commitment, to have a positive influence on the fixed operations of the dealerships under their direction," says Steve Dupuis, chief operating officer for Summit Truck Group. "The addition of these two new area operations directors is a direct result of our laser-focus at Summit on providing the best customer service in the industry."
Summit's AODs work in conjunction with area sales directors (ASD), who serve in a similar capacity, overseeing new and/or used truck or bus sales operations for a specific area.