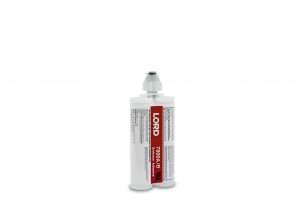 Lord Corporation will introduce a fast-cure, low exotherm, urethane family of adhesives designed to speed up work truck manufacturing processes next month at the Work Truck Show.
Used for heavy-duty trucks, service bodies, vehicle accessories, recreational vehicles, marine and trailer manufacturing, the LORD 7800 Fast-Cure Urethane Adhesive bonds engineering thermoplastics, painted and E-coated metals and composites, according to the company. Faster assembly and cycle times are achieved in customer manufacturing processes and it cures like an acrylic adhesive – but with the flexibility and low exotherm of a urethane.
The Lord 7800 two-component adhesive system also can deliver extremely rapid cure to its final strength with excellent sag resistance and easy mix ratio, the company says.
"It's exciting to introduce our latest adhesive at the Work Truck Show," says Steve Webb, senior applications engineer. "I am always impressed by the interest, attention and questions brought to our gatherings."