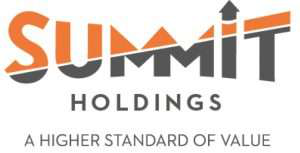 Summit Truck Group hosted their annual employee recognition event March 1st at AT&T Stadium, home of the Dallas Cowboys. The 2017 REACH Event recognized employees from across Summit's footprint, eight states, who live up to Summit's core values, and showcased individual, departmental and location level achievements from all areas of Summit's business ─ vehicle sales, parts, service and body shops, lease and rental and administrative.
In all, 29 separate awards were presented, including 11 new awards this year. The culmination of the event, and Summit's 2017 year, was the naming of its Lowell, Ark., location as "Dealership of the Year for 2017" from among the four quarterly location awards. Other locations recog­nized during 2017 as "Location of the Quarter" included Summit dealerships in Ardmore, Okla.; San Angelo, Texas; and Kansas City, Mo.
"We are fortunate to have such dedicated employees who truly live Summit's vision, which includes striving to provide the best customer experience in the industry," says CEO Justin Fink. "Each year, we enjoy an evening out with our employees and spouses recognizing the many accomplishments of our team."
Some standouts from among the award winners include:
2017 Technician of the Year Jimmy Evenson, from Lubbock, Texas, who was Summit's top sales producer in 2017
2017 Career Achievement Award winner, Service Technician Roy Cox, who spent 50 years working at the same location in Tulsa, Okla. ─ from its days as an International Harvester company store to its years as Frontier International, and now, Summit Truck Group
2017 Lease & Rental Employee of the Year, Lease Account Executive Jeffrey McDermott from Memphis, Tenn., who also was recognized as the top Idealease salesperson in the United States for 2017
2017 Supplier of the Year, the first time for this award, was presented to OEM Navistar's Southwest Region team, for working with Summit Truck Group throughout the year to help Summit reach its goals
2017 Support Staff Department of the Year, presented to Human Resources Business Partners Jessica Grunewald and Chanel Revelez, who were nominated for the award not once, but seven times, for supporting all of Summit's locations
2017 Hero of the Year, a special award given annually by Fink, to recognize one individual who showed extraordinary effort in the prior year, Andy Havener, Summit's director of environmental health and safety, won this year's award for rapidly implementing a culture of safety at Summit and taking on extra duties to ensure a smooth acquisition of two Wabash locations that became Peak Trailer Group, which Summit co-owns with Southwest International Trucks and Kyrish Truck Centers
The 2017 event was attended by 125 people, including Summit employees who presented or received awards, and their guests. Nearly 1,300 Summit employees are guided by the company's REACH Values ─ Reward Results, Empowerment, Accountability, Committed and Hero. The annual event shines a light on just some of the employees who live these values throughout the previous year.