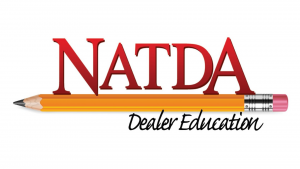 The North American Trailer Dealers Association (NATDA) will hold an educational webinar, hosted by Statistical Survey's Jeff Jones, on the state of the trailer industry after 2017. The webinar will be held at 2 p.m. ET, March 20, 2018.
State of the Trailer Industry – 2017 will look at market trends by trailer segment on a national basis for last year. With Statistical Survey's information, dealers will be able to answer many questions they struggle with daily for their market area, according to an announcement, such as:
What types of trailers are selling in a specific area?
What length groups are the most popular?
What is selling by country, city, or zip code?
What are the best-selling price points?
Where should one advertise?
"While national trends do not always equal local trends, staying abreast of conditions both on a local and national level can assist dealers in growing their dealerships," says Jesse Battle, NATDA executive director.
To register for the webinar, CLICK HERE.