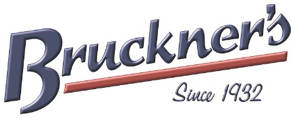 Bruckner Truck Sales announced Friday its entire dealership group has achieved Uptime Certification.
The company says all 19 of its dual-brand service locations are now Volvo and Mack Certified Uptime Designation Centers, Denver and Colorado Springs are Mack Uptime certified, and San Angelo is Volvo Uptime certified. This dealer service certification assures Volvo and Mack's highest level of truck repair and maintenance, with vehicle uptime as the top priority, the company says.
"We are very proud of our entire management and service team for this accomplishment," says Chris Bruckner, executive vice president at Bruckner Truck Sales. "This will allow us to better serve our valued customers and you can expect the highest level of repair and maintenance at any of our 22 locations throughout the Southwest United States."
According to Bruckner's, a key to the Volvo and Mack Certified Uptime Center concept is a dedicated Uptime Bay. Here, trucks requiring repair time of four hours or less are serviced immediately. This eliminates the traditional "first come, first served" practice that can turn a simple repair into a costly delay, the company says.
Uptime Bay service also uses Volvo's Remote Diagnostics and Mack's GuardDog Connect, proactive diagnostic and repair planning systems, to expedite the service experience. Customers can expect a faster check-in and assessment process, with no appointment necessary. Bruckner's says Volvo and Mack ASIST direct messaging keeps all parties informed up-to-the-minute regarding repairs and approvals.
"We now practice a consistent new way of providing improved customer service," adds Clay Claiborne, Bruckner's corporate service manager. "Our priority is to better understand our customer's needs and eliminate down time to a minimum. Uptime promotes better communication, understanding and a better overall customer experience. The Uptime process has become part of our identity as a dealer group and an expected standard by our customers."
Volvo and Mack Certified Uptime Center status puts Bruckner's Truck Group on the leading edge of an Uptime initiative created for Volvo and Mack's nationwide dealer network, the company says. Dealer locations receive the certification only after adopting standardized protocols that provide more transparent information to the customer and completion of short repairs more quickly.
"It has been a pleasure to work with Clay and the Bruckner service team as they worked towards certification. We continue to work together to ensure quality and drive innovation in the Uptime experience," says Eric Kananen, dealer uptime development manager at Volvo Truck Group.