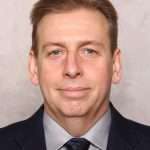 Talbert Manufacturing has hired Steve Gardonyi as Canadian sales manager. Gardonyi assists dealers in Canada with Talbert trailer sales, marketing and customization. He also is helping to bring the 80-year-old company's heavy-haul solutions to more people throughout the region, broadening the company's Canadian dealer network, according to an announcement.
"There is a lot of synergy between Steve and our team, both in terms of experience and passion, as well as a commitment to customer success," says Troy Geisler, Talbert Manufacturing vice president of sales and marketing. "The knowledge he brings from multiple facets of the industry will help us continue our mission to provide our customers with the heavy-haul solutions they need to be successful, whether that's 'off-the-shelf' trailers or fully customized units."
Gardonyi has nearly 30 years of industry experience, which includes operations management, quality control, sales and customer service. He also carries a Red Seal certification in trailer mechanics.
"Success in this market takes hard work, a strong team and quality processes that start from the time we answer the phone until a satisfied driver is pulling their Talbert trailer down the road," Gardonyi says.