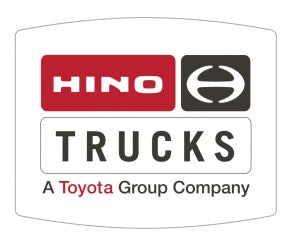 Hino Trucks has announced several organizational changes as part of its overall growth plans in the U.S.
Earlier this month, Hino Trucks unveiled its first ever Class 8 truck for the North American market by launching its Hino XL Series. In late 2017, Hino announced the purchase of a new manufacturing facility in Mineral Wells, W.Va., to accommodate the production of the new XL Series and to meet the growing demand for its current Class 6 and 7 lineup of conventional trucks. Additionally, broke ground on a new state-of-the-art U.S. corporate headquarters in Novi, Mich. in August of 2017.
"As we execute our plan to expand our product line up, increase our sales and provide the Hino advantage to a growing number of dealers and customers in the U.S., we also need to strengthen our team to support the growth," says Yoshinori Noguchi, Hino Trucks president and CEO.
The first organizational change to note is that Yoshinori Noguchi, in addition to his role of CEO of North America, is promoted to executive vice president of Hino Motors Ltd. Noguchi's 18 years of international experience will serve Hino well as they continue to expand globally, according to the company.
George Daniels has been appointed to a newly created role of executive advisor. Daniels will support senior management through the completion of the new building and ensure a successful launch of the Hino XL Series, while stepping away from some of the day-to-day responsibilities of his current role.
Glenn Ellis was promoted to senior vice president, customer experience. Ellis will lead the marketing and dealer operations, product planning and service operations organizations. Bob Petz is promoted to senior vice president, vehicle and parts sales. Petz will lead the sales, logistics and parts operations organizations. Ellis and Petz have been with Hino Trucks for more than 13 years and will report to Noguchi.
John Donato has been promoted to vice president, parts operations. Donato will have responsibility for all parts-related activities, including the parts sales organization and parts distribution centers, and report to Petz.
John Musial was promoted to vice president, service operations. Musial will head up Hino's service, warranty and training organizations, and will report to Ellis.
"I feel very strongly that the team we have put in place will guide the Hino Team and dealer network to provide our customers with the Ultimate Ownership Experience," says Noguchi.