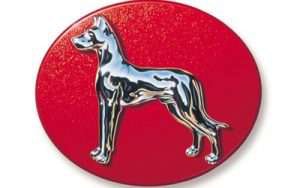 Great Dane has appointed two vice presidents of manufacturing: Axel Gros and Jim Stevenson. In their new roles, Gros and Stevenson will be focused on accelerating Great Dane's implementation of continual improvement and lean manufacturing initiatives, according to an announcement.
Gros has been with Great Dane for five years, serving as director of manufacturing over five of the company's trailer manufacturing facilities, which he will continue to oversee. Stevenson has previously worked with Great Dane in a consulting capacity and now will be responsible for overseeing the company's other four trailer manufacturing facilities.
"We continue to recruit leaders with proven track records of lean transformation to join our highly experienced executive team to accelerate our critical initiatives," says Brian Sage, Great Dane's executive vice president of manufacturing. "Creating sustainable improvements in safety, quality, on-time delivery and cost reduction are essential in establishing a competitive advantage in the future."
Gros has more than 20 years of experience in the transportation industry. He brings to this role an unparalleled blend of cross-functional international experience, notably in general management, business turnaround and product management, which will be instrumental in driving Great Dane's organizational transformation.
Stevenson brings to Great Dane more than 30 years of experience in leadership, global lean transformation, production systems, quality management and operational management. In previous roles, he has been responsible for managing remanufacturing and fabrication facilities, leading production quality programs and guiding lean transformations at more than 40 facilities in six countries.