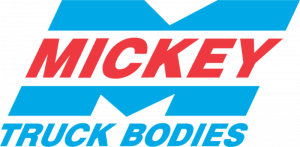 Mickey Truck Bodies announced a number of staff changes this week.
David Perry has been promoted to director of purchasing and product costing for Mickey Truck Bodies, a newly created position. He joined the company in 2012 as a senior buyer and advanced to purchasing materials manager, his most recent role. He continues reporting to Matt Sink, vice president of corporate operations.
The company says Perry is now responsible for the purchasing team as well as the cost accounting and product pricing team.
"With over 30 years' experience in purchasing and materials, starting in 1989 as an inventory control analyst, David is uniquely qualified to provide the necessary guidance in driving the accuracy of our Bills of Materials BOM) while improving our material costs and product pricing," says Sink. He also will work closely with the Mickey leadership team to identify and evaluate other strategic opportunities for cost savings and margin improvements.
In addition, the company says Larry Henson has been promoted to associate cost accounting manager. He spent the last five years on the purchasing team, most recently as associate purchasing manager.
"Larry has done an excellent job moving from engineering to purchasing, and his experience and success in both areas has positioned him for great success in his new role in costing," says Sink.
Debra DiEdwardo also has joined Mickey Truck Bodies as a purchasing agent, reporting to Perry. She has a successful track record in both sales and procurement in aerospace manufacturing. Prior to Mickey she was supply chain manager with Beta Fueling Systems LLC, an aviation refueling equipment manufacturer based in Reidsville, N.C., where she was the lead buyer for critical hardware.
The company states Andy Cutright and Jarrett Floyd, both purchasing agents, continue reporting to Perry as part of the purchasing team. Henson, Mike Johnston and Kathy Hill now report to Perry on the cost accounting and product pricing team.
Finally, Mickey Truck Bodies announces Jimmy Hiatt has retired after a stellar 32-year career in sales, which began in 1986 as territory sales manager in the then-fledgling van body division. He was promoted to vice president of sales for the van and vending team in 1995, and during his tenure Mickey expanded from its original dry freight line to include refrigerated and full-service vending bodies, and also became a major manufacturer of moving bodies, the company says.
"Jimmy played a pivotal role in helping Mickey grow into the company it is today," says Dean Sink, president at Mickey Truck bodies. "He has always represented our company and our products accurately and professionally in providing the best value and most efficient delivery solutions to our customers. Jimmy took our van body business from a local position to a national presence. Some of the most popular brands in America are now delivered on a Mickey van body."
"Selling the Mickey brand has been an honor for two reasons — the quality of our products and our 100 percent dedication to our customers," says Hiatt.