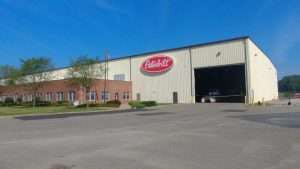 One of the biggest responsibilities of any sales team is knowing its area of operation (AOR).
Though maintaining and retaining customer relationships should be a sales force's primary duty, focusing exclusively on current customers can leave a business unaware of how competitor's customers and new entrants into a marketplace are being served. Additionally, while selling more to current customers may be the most effective way to improve profit margin, it's not the only way to grow revenues or one's bottom line.
For commercial truck dealers, specifically, dedicating time and resources to customer reconnaissance ensures no new business opportunities go unnoticed — that no potential customer slips through the cracks.
The most valuable sales force isn't the one that believes it is serving every possible customer; it's the one that knows it isn't.
Sales teams that fail to proactively monitor their AOR can miss new sales opportunities for a variety of reasons.
Overlooked due to customer size
Owner-operators and small fleet operators are among the most overlooked sales opportunities for dealers because of their size.
A single-truck operator or five-unit fleet whose truck purchases are solely contingent on need are going to be low-value leads at almost all times. But what if that small fleet lands two substantial customers and needs to double the size of its operation? Proximity alone will not guarantee a local dealer that sale, especially if that dealer has invested little to no time in creating a relationship with that customer prior to its expansion.
Missing on a small but growing fleet in the center of a dealer's AOR also can be magnified if its experience elsewhere is shared in the carrier community. Word of mouth is a powerful selling tool.
"We have been able to secure a lot of big business by just being there when the customer picks up the phone," says Dean Martin, president of sales at AMG Peterbilt. "Not every dealer seems to do that."
New to a marketplace
Similar to the growing customer example above, dealers neglecting to monitor their AOR can miss out on opportunities to forge partnerships with new entrants to a market — such as small businesses purchasing trucks for the first time, or established businesses from another region in the midst of a geographical expansion.
"You can have all the tools in the world, but if you don't do the basics — if you don't force sales people to get out there in front of customers and have them spend time asking those customers questions and learning about their business — you're not going to be as successful as you can be," says Paul Burk, vice president at Doggett Freightliner.
New customers entering a dealer's AOR also offer a unique challenge when compared with the aforementioned locally growing businesses because they can enter a market unannounced and without warning. In the cases of small businesses purchasing trucks for the first time, most are best described using the sports phrase "unrestricted free agents." With no allegiances and brand loyalty, these businesses typically choose the first, best pitch they receive.
Transience
Another customer group that can be overlooked by sales teams are transient customers, i.e., fleets with routes operating through a dealer's AOR but with no brick-and-mortar terminals in the region. These customers offer less potential for truck sales but are excellent targets for service departments if they are operating out of range of their preferred dealer vendor.
But transient customers also are unique in that their needs can be identified without a preexisting personal relationship. Using vehicle maintenance violation data released by the Federal Motor Carrier Safety Association (FMCSA), truck dealers can access records showcasing every carrier doing business within their AOR and every instance in which a carrier required parts and/or service assistance, says David Arsenault, senior director of marketing at Randall-Reilly, publisher of Successful Dealer.
Transient customers can be reached online as well. Through its partnership with Google, Arsenault says Randall Reilly can help dealers geotarget and serve advertisements to all customers along a specific route or coverage area.
"If someone is coming through your area, you can put your business in front of them," he says.