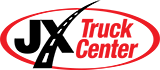 JX Enterprises announced Friday it is expanding in Michigan with three new JX Truck Center locations.
The new facilities are located in Mount Pleasant, Niles and Gaylord, Mich., and will be open for business on Monday, Dec. 10, 2018. JX Truck Center says having a physical presence in those areas will increase customer support throughout the state.
"Our customers have been requesting a full service network throughout the state of Michigan," says Micah Herin, regional operations manager. "We listened to the needs of our customers and have made the decision to expand. We are excited to be able to fulfill their request for a stronger presence in the state of Michigan. Bringing three new Michigan locations on board at the same time is the culmination of eight years of dedication and hard work establishing our JX footprint in Michigan."
JX Truck Center – Mount Pleasant will offer all-makes truck and trailer parts, service medium- and heavy-duty trucks and provide leasing options. JX Truck Center – Niles will sell all-makes truck and trailer parts, and TRP Gaylord will provide aftermarket parts for all makes. Each store will be open 8 a.m. to 5 p.m. Monday to Friday.
JX Enterprises says this expansion brings the JX Truck Center network to a total of 23 locations throughout the Midwest. The new branches will be well stocked with parts for customer needs and also will provide parts delivery to the surrounding areas.