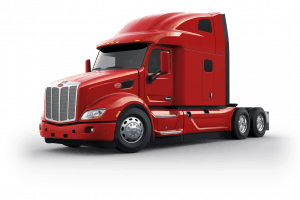 It is time again to revisit Successful Dealer's most read new truck releases of the year.
Multiple OEMs made headlines this year and dominate the Top Five list with their new offerings.
Stories covering OEM introductions garnering the most reader attention include trucks that continue the electrification trend, reintroduce iconic tractor designs, provide creature comforts that might put most "man caves" to shame, and are a new entry to the medium-duty space.
The new vehicles clearly struck a chord with buyers as the introductions almost assuredly contributed to record-setting months for Class 8 truck orders in 2018 — so much so that manufacturers and suppliers had trouble keeping up with demand.
But enough of the preamble — let's look at some trucks!
Today, Successful Dealer begins the countdown at No. 5 with Paccar's Peterbilt 579 Ultraloft.
Introduced in February, Peterbilt Motors Company's Model 579 UltraLoft offers drivers a cab and sleeper design that provides driver comfort and the distinctive style. The driver experience was the key factor in designing the new UltraLoft, the company says.
By optimizing space, the new sleeper model includes storage and comfort. The UltraLoft gives drivers the largest upper and lower bunk mattresses, best-in-class headroom in both bunks and some creature comforts of home with space to accommodate the industry's largest microwave and enough room to fit a 32-inch flat-screen TV, the company says.
In addition to driver comfort, the UltraLoft provides an estimated 2 percent aerodynamic improvement while maintaining the styling and look of the Model 579.
Expansive loft style space, an increase in efficiency and the reduction in overall tractor weight display the company's focus on maximizing the driver experience, Peterbilt adds.
To read the original release in its entirety, please CLICK HERE.
The 2018 Successful Dealer top five new truck news stories countdown will continue tomorrow with No. 4.