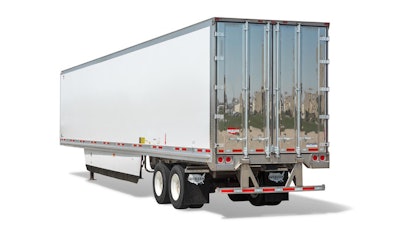 Wabash National announced Thursday it will now harness eNow solar power and Carrier Transicold all-electric refrigeration technologies to offer customers the most thermally efficient, eco-friendly refrigerated haul available on the market.
First shown as a zero-emission trailer at the TMC Annual Meeting in February 2020, the Wabash MSC refrigerated trailer with solar-electric TRU is now commercially available as a road-ready solution.
Wabash National says the trailer is a breakthrough for the trucking industry, as solar-electric solutions to date haven't been widely adopted because no manufacturer has been able to demonstrate real viability of a roadworthy solution.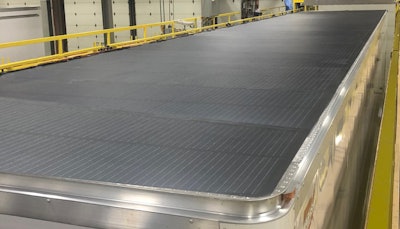 "This is the first time a major trailer innovation has been coupled with a major TRU innovation that results in breakthrough customer value in a sustainable format," says Robert Lane, Wabash National's vice president, product innovations. "Our Molded Structural Composite (MSC) technology provides a unique platform for electric powered TRUs. The large gain in thermal efficiencies allow a customer to either downsize the batteries required to haul cargo or increase the run time on a battery setup."
The cost to operate and maintain a diesel reefer system can total hundreds of millions of dollars for U.S. fleets. With Wabash National, eNow and Carrier Transicold, customers can now get a zero-emission refrigerated transportation solution that is more energy efficient and has a lower operating cost, the companies say.
"We are excited about our partnership with Wabash," adds eNow President Jeff Flath. "Our combined technologies should have a major impact in reducing operating cost."