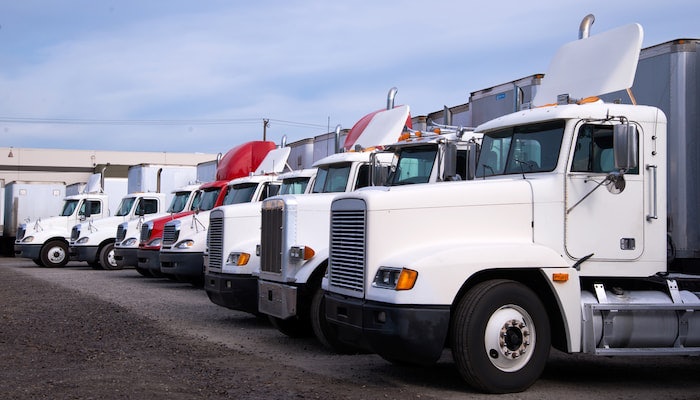 Preliminary used Class 8 volumes rose 11 percent month-over-month in December, and are 25 percent higher year-to-date compared with 2019, according to the latest preliminary release of ACT Research's State of the Industry: U.S. Classes 3-8 Used Trucks published by. Compared with December of 2019, volumes gained 27 percent.
Other data released in ACT's preliminary report included month-over-month comparisons for December 2020, which showed average prices increased 2 percent, while average miles dropped 1 percent and average age was 1 percent higher, compared with November. Year-to-date, average price, miles and age were all lower, down 8 percent, 4 percent and 8 percent, respectively, compared with full-year 2019.
"Months before COVID reared its ugly head, we were expecting the cooling that started mid-year in 2019 to continue into 2020. The market was overheated and in need of a much-deserved breather," says ACT Vice President Steve Tam. "While we are not yet officially forecasting used truck values, we called for full-year pricing to be down between 5 percent and 10 percent. December's preliminary reading of -8 percent falls squarely in that range."
Learn how to move your used trucks faster
With unsold used inventory depreciating at a rate of more than 2% monthly, efficient inventory turnover is a must for dealers. Download this eBook, "Sold! Best Practices for Moving Used Trucks," to access proven strategies for selling used trucks faster.
Tam adds, "Pricing improved year-over-year in all three channels, with a restrained gain in the retail market keeping a lid on growth, while auction and wholesale price surged. Miles and age continue to support higher pricing, falling 8 percent and 9 percent, respectively, compared with 2019."
ACT's Classes 3-8 Used Truck Report provides data on the average selling price, miles and age based on a sample of industry data. In addition, the report provides the average selling price for top-selling Class 8 models for each of the major truck OEMs.