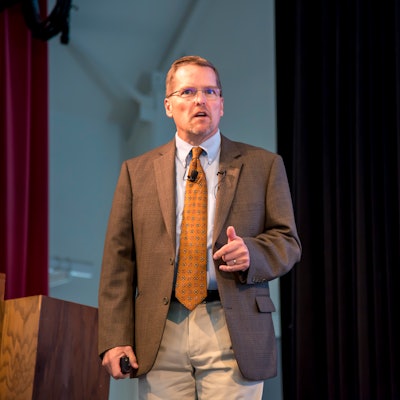 Used Class 8 volumes were 1 percent higher month-over-month. Longer term, used Class 8 volumes were down 23 percent year over year, but up 3 percent year to date, according to the latest release of the State of the Industry: U.S. Classes 3-8 Used Trucks, published by ACT Research.
Average prices were 5 percent higher compared to August, 57 percent more expensive than in September of 2020, and 36 percent greater YTD. Average miles were 2 percent greater m/m and y/y, while average age was down 3 percent from August, but 5 percent older compared to September of 2020.
"Used Class 8 same dealer sales volumes reversed course in September, posting their first sequential gain in six months. Ironically, especially in light of tight supply, sales in September typically slow a few percentage points from August," says ACT Vice President Steve Tam.
"Seasonality suggests a wild ride for the rest of the year. Typically, October is the strongest sales month of the year, followed by the second weakest sales month of the year in November, with December ending the year roughly 4 percent above average," Tam says.
Looking at the different sales channels for used Class 8 vehicles, Tam says, "Near-term channel results ran the gambit during the month, with the auction market driving the overall gain, flat retail activity and wholesale sales lagging. All three outlets saw lower volumes compared to September 2020. Through the first nine months of the year, only the retail segment has improved."
He says, "Input from dealers over the last month returns us to some of the basic fundamentals in the used truck market. When trucks are plentiful, potential buyers have the luxury of shopping for the truck that most closely meets their exact requirements. Conversely, when scarcity reigns, buyers are often left with limited, or perhaps no, choice. If one needs a truck and only one truck is available, as long as it can do the job, it's sold! And the decision is independent of the price.
"And there is another dynamic that often comes into play when the market is strong — the decision by sellers to eliminate the middleman and remarket their equipment themselves. We are certainly seeing evidence of this in the current cycle," Tam says.
The report from ACT provides data on the average selling price, miles, and age based on a sample of industry data. In addition, the report provides the average selling price for top-selling Class 8 models for each of the major truck OEMs.