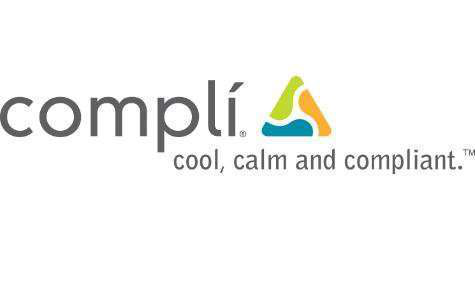 American Trucking Associations announced it has added Compli's Enterprise Edition-Trucking, HR and compliance management solution to its line of ATA Business Solutions-featured products for the trucking industry.
"Carriers now have the opportunity to identify the compliance requirements of every driver, deliver required trainings, policies and related documents, monitor progress and document completion, all through a single web-based application" says Nick Goodell, general manager, trucking and transportation for Compli.
"Compli's flexible platform enables carriers to respond to the ever-changing regulatory environment, efficiently and consistently," he says.
"Safety scores tie into HR, training, company policy and particularly the documentation of actions consistently taken," says Warren Hoemann, ATA senior vice president of industry affairs.  "That's the Compli strength — tying it all together."
Compli's Enterprise Edition-Trucking is designed to help trucking and transportation companies automate important business processes, including driver recruitment, training, CSA violation management, driver qualification file management and employee turnover analytics. The product also provides carriers with an automated solution to manage HR and compliance requirements for all employees from recruitment through termination.
In addition, Enterprise Edition-Trucking automates workflow resulting from inspection violations and other human resource and compliance related processes. An electronic audit trail of all activities insures that disciplinary actions, training, re-training and other performance management activities are completed and documented, Compli says. Executive dashboards provide management with a real time, company-wide view of all compliance related activities.