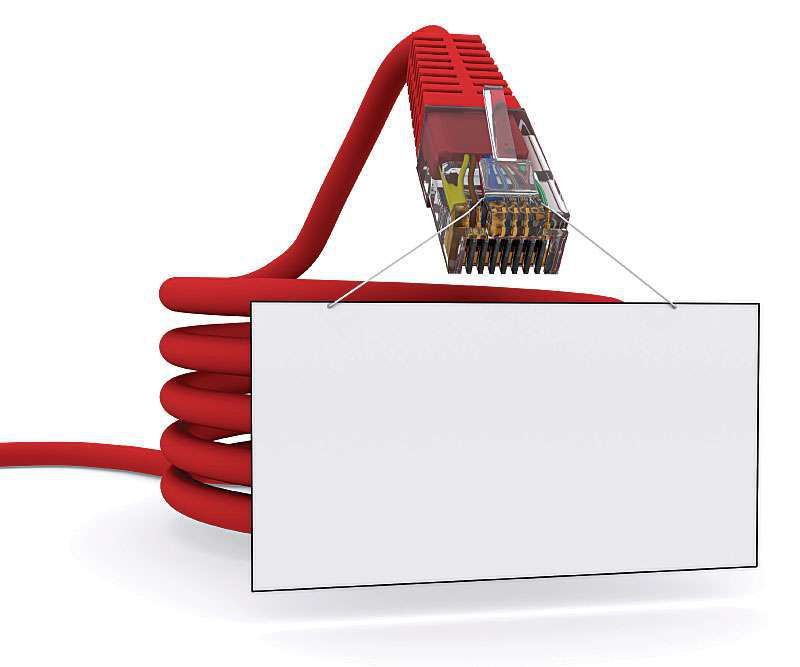 Make sure you are taking advantage of the Internet to save time and grow your business.
You use it to contact your family, check the weather and buy your clothes. You use it to search for restaurants on a Friday night, and activities on a Saturday morning. It's a larger part of your life than you realize.
But as much as you are using the Internet, are you using it where it really counts — in your business?
If you're not, you may be missing out.
Internet usage has exploded in the last decade. Manufacturers now are turning to the web to market their products and services, and customers are becoming more aware of the information and products that can be found online.
Sitting in the center of the aftermarket supply chain, parts distributors and service providers slowly are discovering the benefits and possibilities the World Wide Web can deliver to their businesses. And as more of your competitors wade into the Internet pool, it is becoming increasingly important for your business to do the same.
You already know how the Internet works for you personally; now it's time to make it work for your business.
One way to use the Internet in your business is as a reference tool.
At Inland Truck Parts, President Dave Scheer says his company has created a detailed Intranet site featuring company policies and human resources information. Scheer says the site has copies of all employee forms (time off requests, expense forms, etc.) and a virtual employee handbook that can be accessed by anyone on the Inland network.
And because of the inclusive nature of the Intranet site platform, the page is only visible to Inland employees.
This allows the company to release corporate information to all employees instantaneously, and saves time and money required to print memos or make changes to the corporate handbook.
I think there is going to be a time soon when [customers] are going to be able to go online and look at everything we have.
– Jay Goodman, Tri-State Truck Centers
Scheer says that's great for employees who regularly work out of the office. "Anybody in the field who needs to get to any kind of forms or anything like that can do that [there]," he says.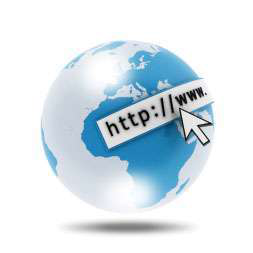 Another way the Internet can be used as a reference is to provide content and/or training information to employees.
Scheer says Inland has found the Internet to be an excellent training tool.
Most truck and component manufacturers now are providing training programs through their websites, which allows service providers and parts distributors the ability to research products they are selling and provide more information to their customers.
Matt Stevenson, general manager of North American field operations and marketing at Meritor, says his company has more than 1,000 pages of product photos and videos, sales literature and service bulletins at its new Meritor BullPen site.
Among those service bulletins are interactive training webinars and source material for on-site training seminars the company also offers.
Marshall Boheler, vice president of sales and marketing at Webb Wheel, says his company also has developed a detailed training site for customers.
According to Boheler, Webb Wheel Wheel has created training tutorials that allow service providers to learn about Webb products and then take a short online test about what they've learned.
Passing each test certifies technicians as qualified Webb Wheel experts (on the product the test covered), which is something a service provider can promote as part of its business.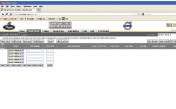 Gary Courtwright, vice president at Frey Heavy Duty, says he still prefers human involvement for employee training but appreciates the information suppliers are willing to offer online.
"We still like the human element — there's nothing like hands-on training — but that doesn't mean you can't get a lot of the same information [online]," he says.
You also can utilize the Internet in your business with online marketing.
"Marketing is one of the biggest things for us," says Jay Goodman, parts manager at Tri-State Truck Centers, when referring to the way the Internet is used in his operation.
"I can't say how many times we've serviced a customer and he will say he bought something we sell from someone else because he didn't know we had it."
Online marketing is intended to combat that problem.
Goodman says the Internet allows Tri-State to display lists of every supplier and product line it carries.
The company uses its website this way, and he says the site is designed to promote and advertise new products and/or seasonal products that Tri-State wants to move.
Steve McEnany has used a similar strategy in designing the current website for Midwest Wheel.
McEnany, the company's vice president of marketing and technology, redesigned Midwest Wheel's website last year to focus on showcasing the company's product lines.
He says Midwest Wheel's new site is compatible with computers and smartphones and features the company's entire light-duty product line.
The site also features medium- and heavy-duty supplier information, with product lines set to be added in the near future.
McEnany believes the more content the site can provide, the better.
"We want customers to think of the site as a go-to spot for quick information," he says.
And if customers can find product information on a website, they will come back.
Tri-State tries to cultivate hits to its website by running weekly part specials with photos and product information. Goodman believes full-scale visual online marketing is coming in the near future.
Referring to Tri-State's Jackson, Miss. branch, he says, "We still have a very large display area here, but I think there is going to be a time soon when [customers] are going to be able to go online and look at everything we have."
And once they start looking, they are going to want to buy. Customers are regularly doing so in other industries, so it's safe to assume the aftermarket could be next.
In fact, it's already started.
"You can't really name a business that hasn't transitioned online in some way, and that includes this business," says David Seewack, co-founder and CEO of FinditParts.com.
"The demand is there. People want to be able to go online and buy parts and we are fulfilling that need."
Launched in 2011, FinditParts.com is an online database featuring more than two million heavy-duty truck and trailer parts.
Seewack says the site was created to provide quick access to hard-to-find parts through Internet research, and has blossomed into one of the more successful aftermarket parts sellers on the web.
"We are looking to bring efficiency and modern technology into buying parts," he says. "If you need a part and you don't have it, you can call around to other distributors to see if they have it, or you can go to our site, search the part and immediately order it."
"The classic way of buying parts is really an inefficient process. Making phone calls, leaving messages. From my perspective, that's a lot of time wasted."
– David Seewack, FinditParts.com
That speed and efficiency is the biggest strength of online part sales, says Goodman.
"I used to get calls after hours from fleets that needed a widget for a truck. If I was at home, I had to drive back to the store, log into our system, search for the widget, find the number, see if it was in stock and then call them back to tell them we have it," he says. "That's a lot to do."
Goodman says online shopping eliminates nearly all of those issues because it allows customers to search product listings 24 hours a day.
A customer that used to call in orders after hours now can be immediately serviced without any employee assistance, and deliveries still are made on time.
Online parts sales save time during the workday as well.
Because customers can search a distributor's warehouse in real time, they are able to immediately order a part when they see it's available.
Once the order is confirmed, the system automatically generates a parts invoice in the distributor's management system and notifies its warehouse of the sale.
Every order is time stamped, too, which Goodman says assures that the right customer gets the right part on time.
Seewack believes that is the principal advantage of online parts sales. When a truck is down, nothing is more important than getting it back on the road.
"The classic way of buying parts is really an inefficient process," he says. "Making phone calls, leaving messages. From my perspective, that's a lot of time wasted."
Steve de Laet, chief development officer at PartsRiver, says reducing downtime is the goal of his company's new website.
Initially a parts inventory management company, PartsRiver has grown and recently launched Part Search, a website designed to catalog and locate parts based on distributor product lines and inventory.
Part Search does not actually sell parts, but searches a detailed list of distributors' inventories to find part locations by zip code.
The parts located closest to the IP address of the searching party are then prompted to the top of the search results, de Laet says, complete with contact information.
Both Part Search and FinditParts also are heavily invested in Google search marketing, which helps the companies pull in new business through general searches.
"Google has changed the world. We are just reacting to the demand," says de Laet.
But as influential as Google can be, it's important for distributors to understand they still can successfully sell parts online without it.
The only difference between a regular customer and online customer is the clicking of a mouse.
Frey Heavy Duty began selling parts online nearly four years ago after being encouraged to get a head start "on the wave of the future" at a VIPAR network meeting.
Courtwright says the company promoted its new technology to its customer base before the system went live, notifying them of the new ordering option and how it worked.
When the site launched less than three percent of Frey's customers registered, but Courtwright says those who did liked what they found. Now nearly 10 percent of Frey's customers are online buyers, and he expects that number to slowly continue to grow.
He says Frey's system isn't perfect, but if you know what you need, it's definitely the quickest way to order.
"Some of the larger fleets and municipalities we service have their own departments and stock everything they need. The system is great for them," Courtwright says.
"If you know your part number and you know exactly what you need, it works really well."
Mike Darr, aftermarket sales support specialist at Volvo and Mack, has the same compliments for the MV Select parts system used by Volvo and Mack dealers.
"If you need one part you can type that into the system, select it and it automatically goes into your [dealer management system] and selects that part," he says.
"It's just like when you go to Amazon. Right before you place your order it asks you if you want a confirmation email, and once you're done you immediately receive the email with your purchase information."
Another benefit of MV Select is a feature that allows customers to save purchase orders for repeat sales.
Darr believes that feature is a time saver for customers and dealers alike.
"If you have a stock order you use, you can save it and then it's easy to just log in and resend it every time," he says. "There's nothing to it."
Once parts are ordered, there are two payment methods currently in use in the aftermarket.
FinditParts requires payment via credit card to complete purchase orders, while distributor systems limit their online clientele to active customers and use standard invoices and billing methods.
And since the invoices are generated automatically through the Internet, no manpower is necessary.
When it comes right down to it, Goodman says that's why the Internet is so valuable.
It works to help customers for you, allowing your employees to devote more time servicing customers the old-fashioned way.
"It's a win-win situation for everyone and really benefits both parties," he says. "Everyone in the world is operating on a slim margin with as few people as possible to get by; [the Internet] allows you to help customers one way and still have people available to help other customers."
"It saves both sides from a phone call," McEnany says. "That means more time for the guys at the counter to answer other questions and help [customers] in the store."
Editor's Note: Denise Rondini, Executive Editor, also contributed to this article.
Know What You Want Out Of Your Internet Management System
To sell parts or provide service information online, you need the proper software for your business and website. There are multiple businesses servicing the aftermarket that provide these systems.
The most popular system currently in use functions entirely within your computer system to catalog parts sales.
Customers log into a secure location on your site to browse and order parts, and when parts are ordered an invoice is generated within your management system. Gary Courtwright says he uses a system like this from Autopower at Frey Heavy Duty.
Steve McEnany says Midwest Wheel uses a similar system from Karmak, and says Karmak is responsible for maintaining the system. And because Midwest Wheel's inventory system also is from Karmak, products sold in store are automatically removed from the online inventory and vice versa.
Jeff Eudy, vice president of sales at Karmak, says the systems have other benefits, too. With 24/7 Internet access, he says online sales make operating hours obsolete.
"This allows [distributors] to be open for [customers] even after hours, to the point where [they] can interface with them and they can go [online] and look at favorites and place orders," he says.
Service information can be provided through online systems as well. There are businesses serving the aftermarket that provide Internet-based systems that allow service providers to send up-to-the-minute update to fleets on repair orders.
Jay Goodman, parts manager at Tri-State Truck Centers, says his company requires its service facilities to use these systems.
Tri-State uses MV Asist, a Decisiv-built system, to manage service on its Mack trucks.
"Our company uses it on every repair, and we make sure everyone understands up front," he says. Not every customer takes advantage of the service to keep in touch, but Goodman says those who do truly appreciate it.
All of these systems can help your business be more effective.