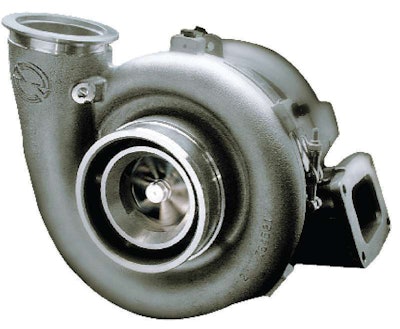 By Lucas Deal, Associate Editor
In this installment of the Reman Update, Betsy Ballard, director, product development and growth for Detroit Diesel Remanufacturing, LLC., and Thom Miles, manager, sales and marketing, North American Aftermarket for BorgWarner, discuss remanufactured turbochargers.
What is involved in the remanufacturing of heavy-duty turbochargers?
Ballard: Turbos are disassembled in a non-destructive fashion and given an initial cleaning. The components are then tested to see if they are acceptable for reuse. Some components are always replaced with new ones while others are inspected for irreparable damage. Components that can't be fixed are replaced.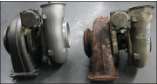 Detroit Reman determines which of its extensive recovery processes will be most effective in returning a component to OEM specs and standards. Processes may include a number of machining operations or adding material to worn parts. Often we are able to incorporate the latest design changes from the OEM into the part.
Finally, the turbos are reassembled and tested to ensure they are of the highest quality.
Miles: Upon receiving turbocharger cores, they are sorted, fully disassembled and the subcomponents are 100 percent inspected. These subcomponents are sent through a reclamation process to determine if they should go through our remanufacturing process.
The next step in the qualification process involves an examination and validation of every reclaimed part of the turbo. High-wear parts such as bushing bearings, piston rings, rubber O-rings, etc. are replaced. It should be noted that BorgWarner remanufactured turbochargers travel down the same assembly lines as its new turbochargers. This guarantees the same quality standards as new turbochargers, with all of the latest upgrades and engineering refinements.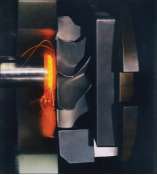 Dynamic core balancing is integrated into the reassembly phase in order to improve quality and increase component life.
Are there any new developments in turbocharger remanufacturing?
Ballard: Adding metal to wear and clearance surfaces has advanced considerably over the past five years. Equipment is now able to reach tighter/smaller areas and is more versatile with respect to the recovery of alloys. By adding material back onto surfaces, we are able to restore components to like-new tolerances.
In addition, there are significant changes to remanufacturing variable ­geometry turbos (VGTs). The vanes needed for the VGT require a different process and equipment because they must be calibrated to match the computer on the engine.
Miles: New high-volume deep salvage techniques always are under development and existing techniques are refined.
Many turbos going through our remanufacturing process are installed on late-model emissions compliant engines. Turbochargers fitted to these engines contain sensors, electronics and an increased amount of high-tolerance parts outside of the turbo rotating assembly.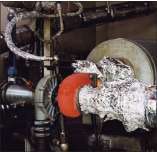 This creates a challenge for a qualified remanufacturer and a more significant hurdle for the local rebuilder. In order to provide a remanufactured turbocharger that will operate reliably in a hostile operating environment, access to source materials, test equipment and original specifications is a necessity.
What are the benefits of remanufactured turbochargers?
Ballard: One of the benefits of a ­remanufactured turbo is the cost advantage over a new turbo. Because we are able to recover many components, the savings are passed on in the end price to the customer who wants a high-quality part at a competitive price.
The benefit of a remanufactured turbo versus a repaired turbo is a guarantee that each component in the remanufactured turbo has been tested and is as good as a new component. A repaired turbo is not tested to OEM standards like a reman product.
From environmental and corporate perspectives, there are tremendous benefits. Because our raw material is an existing core component, not only does remanufacturing drastically reduce the number of used parts that goes to scrap or landfills, it also saves energy and material that would normally be required to build a new component.
Miles: All participants in the sales channel, as well as the reman turbo consumer, experience a lower cost of component benefit with a same-as-new warranty.
Remanufacturing also fits nicely with BorgWarner's environmentally friendly "green" culture.  Fleet customers, in numerous cases, have adopted the same green practices.
How do remanufactured turbochargers fit into a distributor's parts strategy?
Ballard: Stocking and selling remanufactured turbochargers allows distributors to offer a spectrum of price points to customers. The remanufactured product is a cost-competitive option compared to new. The customer is able to get a quality part with comparable warranty at a less expensive price.
Miles: Reman turbos offer a great fit for distributors looking for profitable new business opportunities. Engine parts sold by the distributors can be bundled easily with reman turbos to maximize the ticket, while offering a cost savings to the customer.
Moreover, remanufactured turbochargers offer OE quality products at a competitive price, enabling the distributor to compete in the turbo service market.
Does the aging truck population present opportunities for remanufactured turbochargers?
Ballard: Yes. Truck owners are holding on to their trucks a lot longer now, and they are looking for less expensive components. The reman turbocharger fills that need.
Miles: Absolutely. Many vehicles have now aged out of warranty protection and may be in the second or, in some cases third, progression of vehicle ownership. These vehicle owners are looking for the most cost-effective ways of servicing and repairing their vehicles without compromising turbo quality or warranty protection. This makes the older vehicle a key target for remanufactured turbo opportunities.
What do you see in the future for remanufactured turbochargers?
Ballard: Turbochargers on Detroit engines will continue to be sophisticated. While the complexity of the assembly will be easier to deal with, tolerances within the turbo have become tighter to improve wear and overall turbo efficiency. This shift has allowed Detroit Reman to focus efforts on improving machining and measurement capabilities. The future for remanufactured turbos includes advanced metal options and additional computer controls.
The use of remanufactured turbos and remanufactured products in general will continue to grow as customers better understand the quality and value of a remanufactured product.
Miles: Factory remanufactured turbo programs still are in their infancy of revival, even though BorgWarner has specialized in the remanufacturing of turbochargers since the early 1980s. The age of the trucks, the cost of ownership for new trucks — coupled with the mindset of the cost-conscious buyer — has created a condition where demand for reman turbos will be around for a while.
Vehicle complexity will continue to increase the cost of replacement parts, making remanufactured turbochargers an attractive replacement part option.
Moreover, improved reman turbocharger application coverage will continue to help improve vehicle uptime at a lower cost.