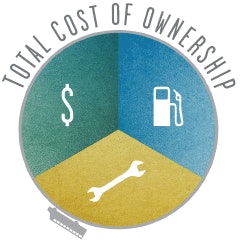 Selling a premium life-cycle product also can help distributors pull in customers who are focused on reducing total cost of ownership.
"Total cost of ownership actually works to our benefit a lot of the time," says Nicole Brusha, director of marketing and heavy-duty sales at Philatron. "When you have a customer who doesn't want to have to replace a product every couple months, you can get them to commit to a premium product pretty quickly if you can prove it works."
In addition to prioritizing market coverage, suppliers also see new sales opportunities through product line extensions.
Some have already started expanding product categories and debuting other new product lines to give distributors more products to sell.
"I can think of several product categories that we've recently added," says Bill McKnight, marketing team leader at MAHLE Aftermarket. "These are businesses we weren't in 5 to 10 years ago."
"We're looking to add product categories on an aggressive basis," says Martin. "We may lose sales in one area but if we add new sales in three others we can still continue to grow."
Hansen says Minimizer has taken a similar approach while also expanding its product reach away from just the rear axles of tractors and trailers. Minimizer has introduced new products for in-cab, maintenance and storage uses in recent years, and Hansen says each product allows its distributors a new sales point for customers.
For a company that offers lifetime warranties on all of its products, those new sales points are invaluable.
"Our market strategy is to always be evolving and making changes to our product lines based on customers' needs," he says.
Lupu says Webasto is taking a similar approach, following manufacturing design developments as a way to identify potentially lucrative new product categories, both for its OEM and aftermarket distribution channels.
"We are dedicated to changing with the industry and developing products to meet the industry's needs," he says.
Providing installation and service is another avenue for distributors to maintain sales for longer lasting parts.
Maximizing the life cycle of today's best aftermarket parts still requires proper installation and maintenance. OE-trained distributors and service facilities can offer that at a performance level most end users simply cannot match.
"With any product you buy, if you're willing to make an investment in it, it makes sense to take care of it and actively maintain it," Brusha says.
Suppliers also are quick to note that even as life cycles increase, aftermarket products are not invincible.
Heavy-duty trucking is a tough environment. Accidents happen and trucks break down. Just because a supplier increases the potential longevity of a product doesn't mean every end user will reach the end of said product's life cycle.
And when those parts do eventually fail, distributors must be on call with replacements.
"Breakage is still about 25 percent of replacement sales," says Gregory.
McKnight agrees, adding, "I think human nature is one thing that's probably never going to change. If everyone took fabulous care of their stuff we probably wouldn't sell a lot. But that's not the case.
"Everyone and everything tells you that you have to actively maintain these trucks, yet we still see customers who don't. That type of customer keeps a good piece of our market going."