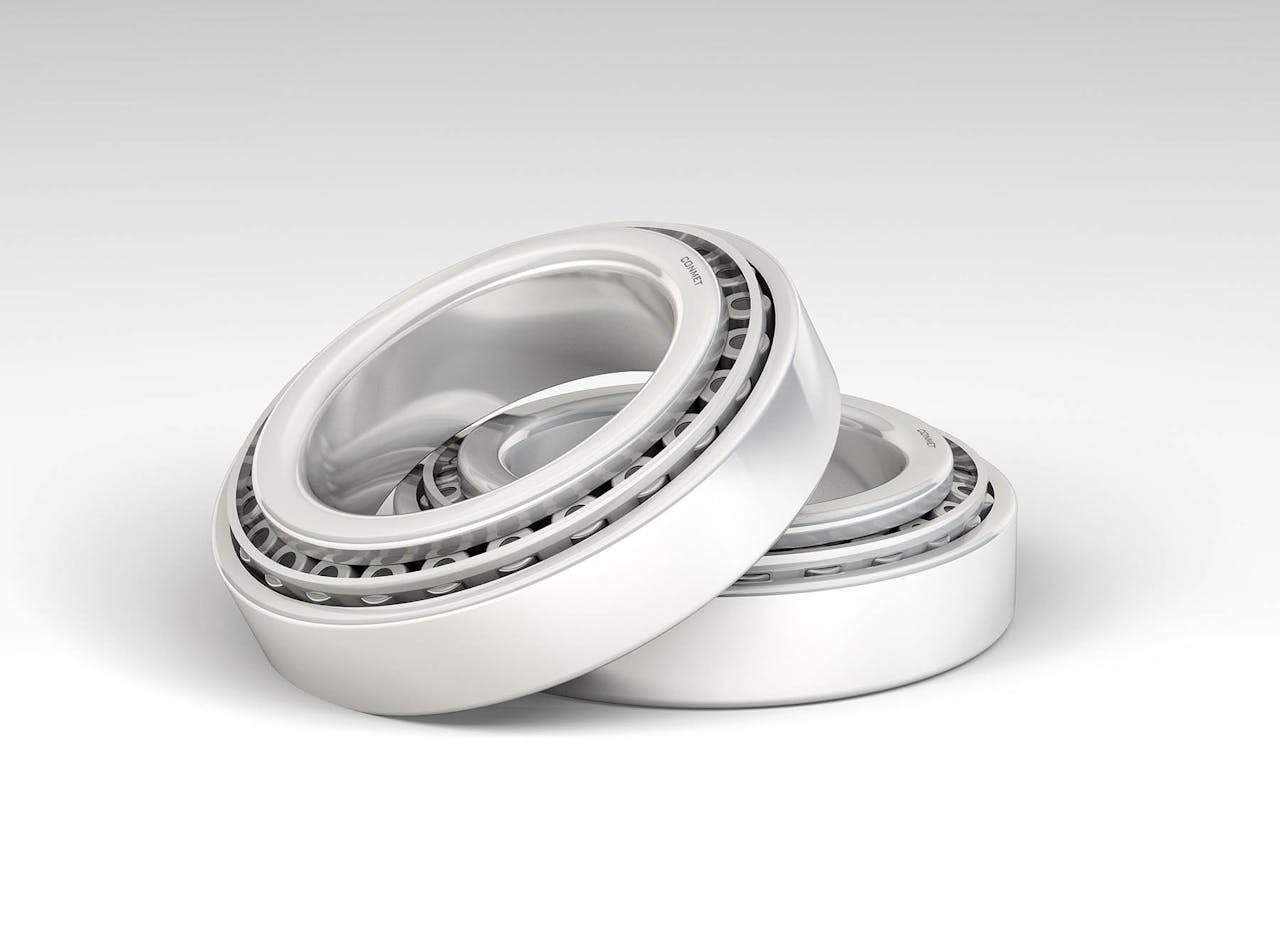 Consolidated Metco (ConMet) developed its own line of premium bearings, and they are available on PreSet Plus steer and drive hub assemblies for Class 8 vehicles.
Mark Wagner, Vice President/General Manager of ConMet's wheel end division says the company's premium bearings are specifically designed to meet the challenging demands of today's heavy duty trucks.
"Truck OEM's and fleets are looking for wheel hub components that offer longer service intervals and the assurance of an industry-leading warranty," he says. "These new bearings provide both."
The company says bearing's precisely engineered profiles minimize raceway and roller stresses under heavy loads and provide better performance under light loads. Reduction in stresses at the roller ends reduces the sensitivity of the bearing to heavy cornering and misalignment.
According to ConMet, the bearings' honed surface finish is 40 percent smoother than current industry standards, resulting in improved rolling contact, reduced friction, lower operating temperatures and improved lubrication characteristics.
Further, when ConMet premium bearings are used in ConMet's PreSet Plus hub assemblies, the combination is backed by an extended warranty.