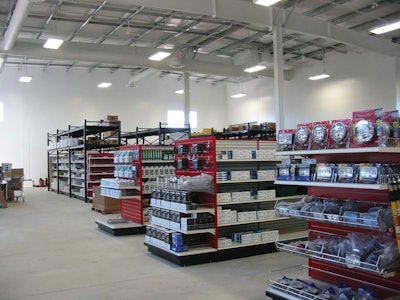 A customer comes into your store and he needs a part. You get the SKU, look it up in your inventory management software and nothing comes up. Been there before?
You check again. Nothing. Then maybe you go back and look on a shelf. Not there, either.
You don't have what your customer needs.
From here, that customer has two options. He can walk out and go somewhere else, or he can request you to find the part for him.
Obviously you want him to choose the latter, but how? How do you service a customer when you don't have what he needs?
In situations like this, having best practices and operating procedures to quickly get that part can be a game changer. You're never going to have everything — no one is, and customers know that — but if you know how to get anything fast you can become someone a customer can rely on.
There are three essential steps in creating a parts procurement best practice for your facilities.
Step 1: Acquire information
Once a customer tasks you with finding a part, first make sure you know exactly what they need. Get as much information as possible, including SKU, serial number, manufacturer, and model information of the part, a deadline for when they need it and the best way to get it to them.
You can do this in a quick conversation after the customer tasks you with finding the part. Make sure to note all of this information during the conversation, as well as any hints the customer gives you about what the component does or where the component was originally purchased (if applicable).
"The first thing you have to do is listen; find out what [the customer] needs," says Dave Lippoway, regional manager at Fort Garry Industries.
Because most non-stocked components are usually rare parts or new components, it's not uncommon for a parts employee to not immediately know what a customer is looking for. The more information you can acquire about the component, the more informed you'll be when you start searching for it.
Having a deadline helps, too. Timeliness is extremely important in the aftermarket, but not every part requires same-day delivery.
"Some customers will say they've got to have it right now and others will say to just get it when you can," says Ed Neeley, president at Truck Supply Company of South Carolina.
Finding a part Step 2: Determine a contact order