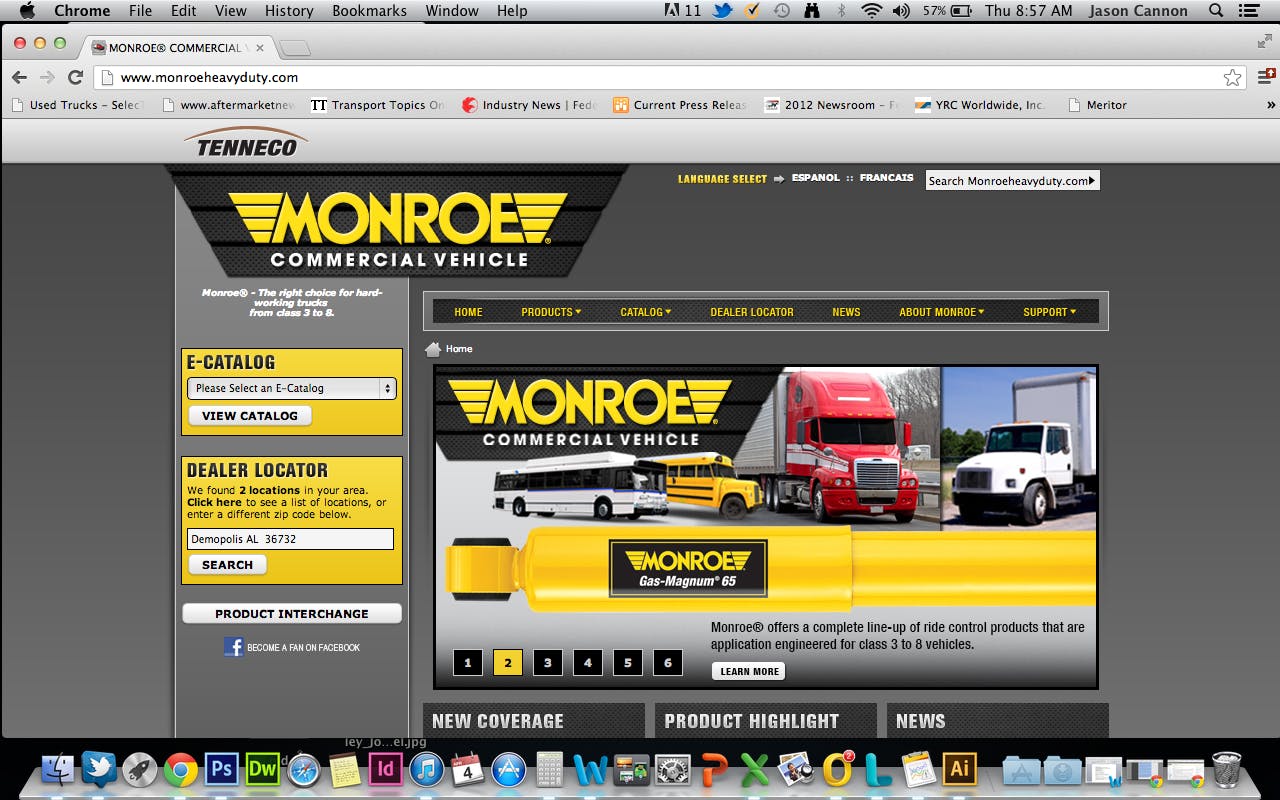 Tenneco has launched a new website for its Monroe commercial vehicle ride control products. The new site includes a catalog look-up throughout the site and library of technical resources.
"This site was built with the commercial vehicle professional in mind, and we're sure it will become a vital resource for all of your ride control jobs," Carri Irby, brand manager, Tenneco, says.
The website allows users access to PDFs of catalog pages by product category plus a convenient "search engine-like" search feature – creates a streamlined user experience. The catalog also will be continuously updated with the additional coverage expected during 2013.
The product offering is now represented in an enhanced "Products" section where the user can learn the latest information about the popular commercial vehicle product line. Users also can utilize the guide to interchanging OE or competitor parts through the "Interchange" module, making it easy to determine which Monroe parts will fit any heavy duty vehicle.
The "Dealer Locator" makes finding local authorized Monroe dealers easy, by entering a city or zip code. The Dealer Locator displays a list of nearby locations and a complete map, including store hours, websites and contact information when available