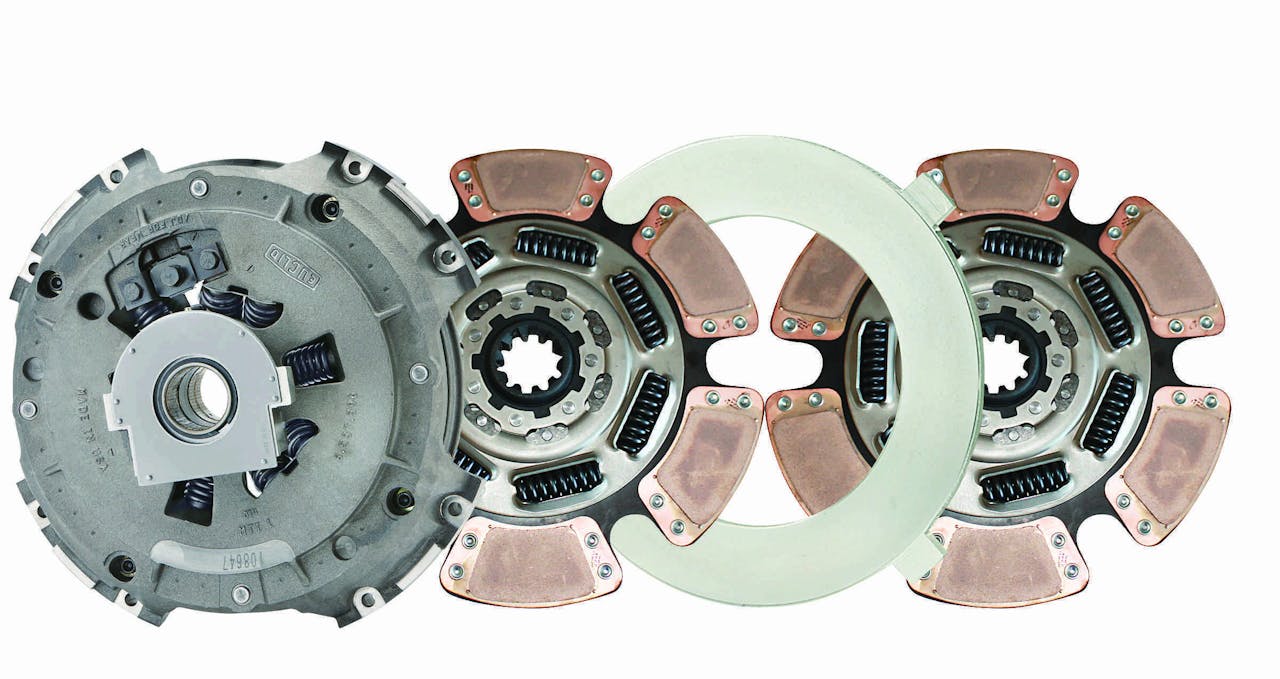 Meritor Inc. has expanded its complete solutions offering to aftermarket customers by adding a high-torque 15.5-in. clutch to its current line for medium- and heavy-duty trucks.
Meritor says customers can purchase the new clutch, which includes15.5 in. by 2 in. /10 spline/7 spring, from distributors stocking Euclid-brand parts. The clutch, available in an easy-pedal model, offers end users a 24-month/unlimited mileage warranty against defects in material and workmanship, the company says.
"Truck operators of all sizes want a complete solution for drivetrain systems," says Bill Statham, senior manager, drivetrain products, Aftermarket, Meritor. "Our new Euclid high-torque, easy-pedal clutch is reliable, dependable and long-lasting. These characteristics are what customers demand and our products are designed to exceed those expectations."
Meritor says some unique features of the clutch superior vibration control for reduced drivetrain torsional rate, a heavier-duty back plate that keeps springs from wearing faster and a strap-driven pressure plate. And because Euclid clutches are manufactured new, Meritor says customers incur no core charge or handling expenses.