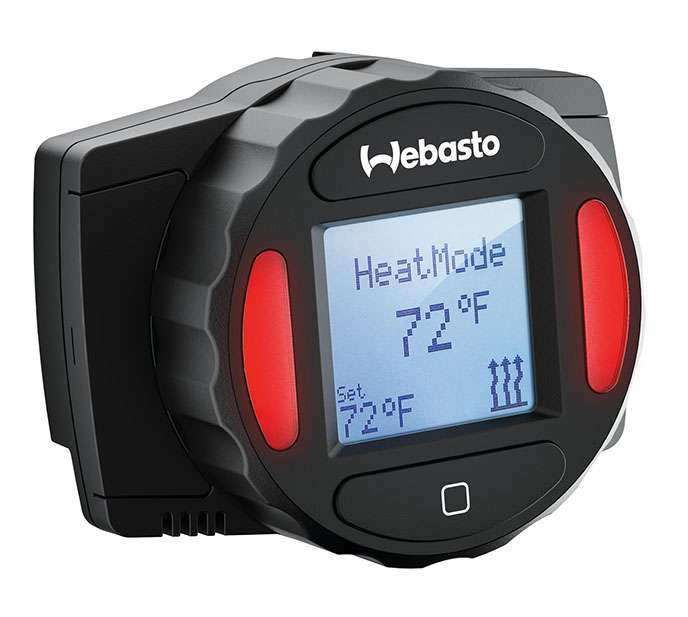 Webasto Thermo & Comfort North America announces country music singer Chelsea Bain will meet fans and perform at Webasto's booth (#18180) at 2 p.m. March 27 at the Mid-America Trucking Show in Louisville.
Webasto has enlisted the singer's help to promote the benefits of its Air Top 2000 ST bunk heaters and Thermo Top C coolant heaters among owner-operators attending the trucking show.
"Webasto products have long been embraced by owner-operators and fleets from coast to coast," says Josh Lupu, marketing director for Webasto. "Webasto offers drivers superior bunk climate control and engine pre-heating solutions, and we're excited to team up with an exceptional talent like Chelsea to help promote our product advantages."
The company is promoting the comfort and effectiveness of its Air Top 2000 ST bunk heaters, which Webasto says consume less fuel and impose a lower amperage demand on the vehicle's electrical system and battery than competing systems. The reduced fuel consumption and lower emission output of the Air Top 2000 ST make it an attractive choice for independent owners interested in striking a better balance between environmental and monetary costs, the company says.
Webasto also is showcasing how its SmarTemp Control works with the Air Top 2000 ST bunk heater. Webasto says the SmarTemp Control is a compact, easy-to-use temperature management system.
The advantages of Webasto's Thermo Top C coolant heaters will also be highlighted at the booth. Webasto says its coolant heaters provide optimal temperature at start-up, and independent testing results show that pre-heating engines improves DPF performance and longevity.
"MATS is the perfect venue to meet and interact with our independent customers and potential customers," Lupu says. "We're looking forward to attracting some attention and to having some fun at our booth, and of course, Chelsea Bain will help provide the entertainment."