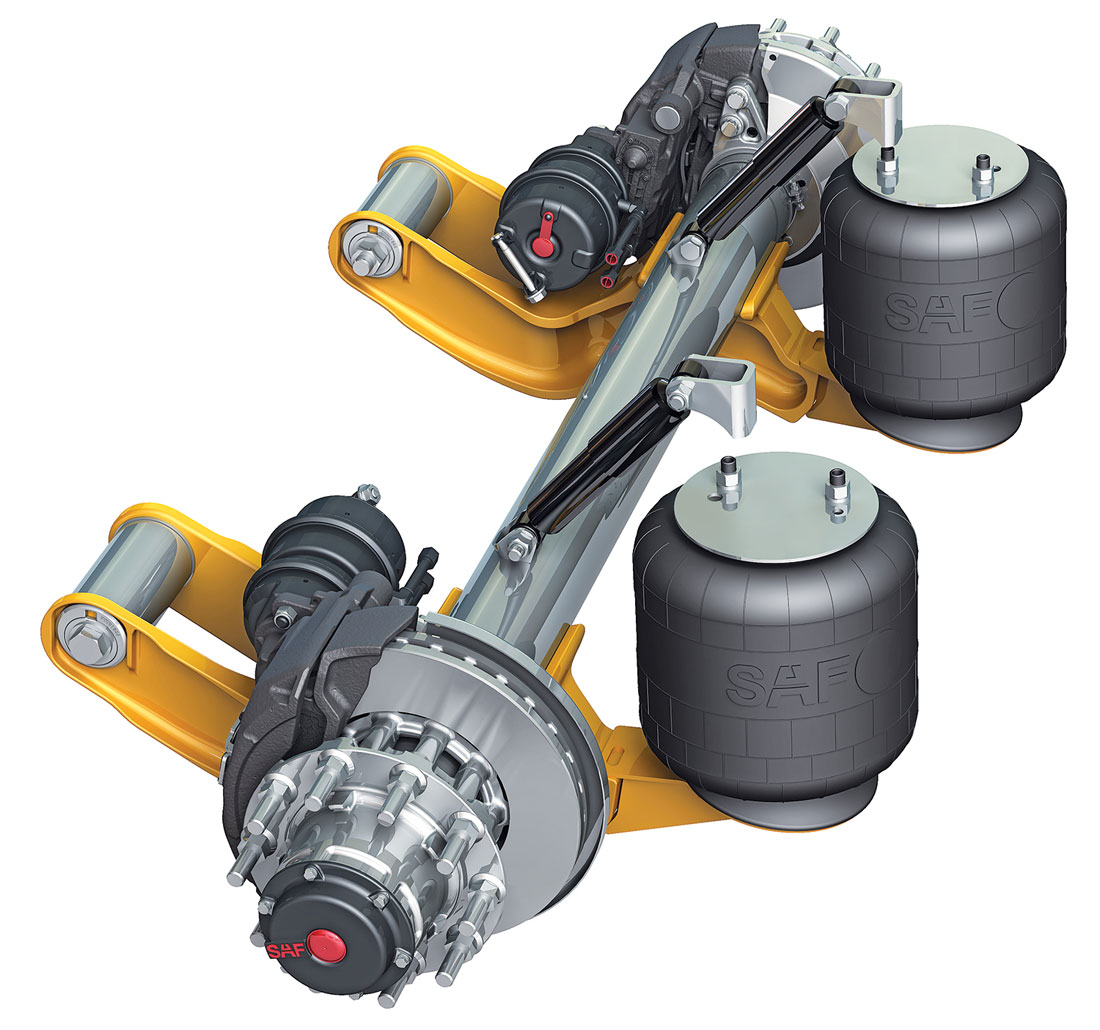 SAF-Holland introduces the industry's first integrated Yoke Mount Air Suspension Axle System, the CBXy Series.
The new CBXy yoke mount model is designed to work in conjunction with the low profile CBXu underslung model, SAF-Holland says. The yoke mount allows for load equalization, and is specially designed for lowboy and drop deck trailer applications.
According to SAF-Holland, the cast steel yoke mount beam provides strength and durability, yet is lightest design in the market. The SAF 5.75-in. diameter axle comes with Integral air disc brake P89 or drum brake wheel end package with industry standard spindles or optional parallel spindles.
The yoke mount is available on the SAF CB25Xy with a 25,000-lb. capacity and the CBX25-30y, rated for 30,000 lbs. of load carrying at creep speed and 25,000-lb. on-highway operations, the company says. For 22.5-in. or larger tire applications, SAF's X-series is an industry-leading lightweight system, featuring a 5.75-in.diameter.
For low profile trailer applications that require 17.5-in. and 19.5-in. wheel sizes, SAF-Holland says the SAF CBu and CBy suspension models accommodate 12.25-in. x 7.5-in. drum brake packages.
The CBXy Series is coated with Black Armour metal protection, which chemically bonds with metal to form a protective skin that is impervious to water and anti-icing chemicals, the company says.