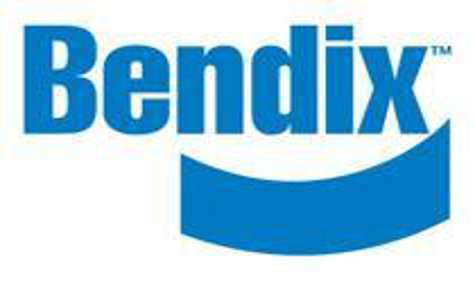 Bendix Commercial Vehicle Systems LLC continues to build on its nearly 40-year legacy as a remanufacturing leader, growing its reman business and further developing its operations and offerings.
Remanufactured components from Bendix include brake shoes, valves, air dryers, compressors, and electronics.
"Across the industry, we're seeing a renewed focus on remanufacturing as more fleets, technicians, and drivers discover the benefits of partnering with a skilled, established, and technology-driven remanufacturer," says Henry Foxx, Bendix director of remanufactured products. "Properly remanufactured components are great alternatives to new parts, helping extend vehicle life while reducing replacement costs – and without sacrificing original equipment manufacturing quality. And as we've continued to evolve and improve our long-standing reman product lines, we've also recently expanded them to include electronic components – such as radar units – that are a part of active safety systems."
Bendix plans to further extend its remanufactured product offerings this year.
Sales of Bendix remanufactured components have grown by double digits year-over-year, led by a 50 percent increase in Bendix-branded remanufactured shoe sales.
Since launching its remanufactured brake shoe operation in 2012, Bendix says it has assembled more than 2.5 million shoes and expanded the production capabilities and capacity at its Brake Shoe Remanufacturing Center in Huntington, Ind. The center handles the complete salvage, coining, and assembly processes that make up start-to-finish brake shoe remanufacturing and can produce several million remanufactured commercial vehicle brake shoes annually.
Bendix's coining process uses a 1,000-ton coining press to reproduce original manufacturing methods, applying the full tonnage needed to return a shoe to its proper shape and OE specifications. Additionally, the assembly line uses the same riveting procedure used by OE manufacturers, ensuring correct lining attachment for maximum lining service, the company says. Bendix reman brake shoes feature the exclusive ProteX coating and high flexural strength friction, virtually eliminating rust jacking and cracking.
The same approach is used across all of Bendix's remanufacturing operations.
"The value of this enhanced manufacturing is that we use the same processes employed by OEs – processes that Bendix has, in many cases, pioneered for the production of its own components," Foxx says. "Very few remanufacturers have access to this level of technology and the expertise to bring parts back to true OE specifications."
Rebuilders that disassemble the core of a part for reuse – an air compressor, for example – may not necessarily replace its components with new ones or return the product to its OE performance level. Bendix says remanufacturing always involves either replacing or repairing a core's components to return it to OE specifications, and components such as gaskets, washers, and O-rings are never reused by a true remanufacturer.
Bendix's enhanced manufacturing process also incorporates the decades of engineering validation, defect detection, and testing know-how that the company has developed as an OE producer.
"The true test of any reman part is how it performs once it's off the assembly line and on a vehicle," Foxx says. "While many rebuilders can only offer limited testing, Bendix conducts extensive end-of-line testing on all its remanufactured products."
Bendix's always-expanding remanufactured product portfolio is supported with in-house research and development, as well as a state-of-the-art order fulfillment operation to ensure that customers receive fast and easy access to inventory, the company says. Bendix remanufactured products are fully supported by field-tested sales and service professionals; an ASE-certified field technical support team; the Bendix Tech Team, an expert technical support group providing service advice, troubleshooting, and product training; and with training from the Bendix experts 24/7/365 at its dynamic online training portal, www.brake-school.com.