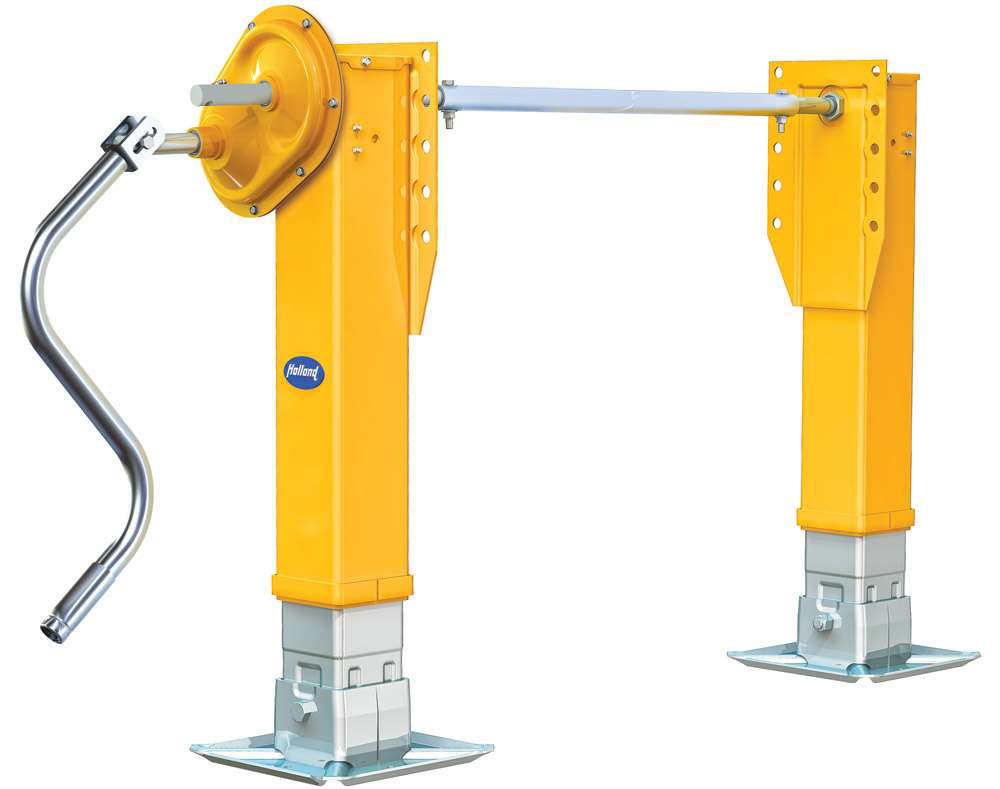 SAF-Holland announces the introduction of its Holland Atlas FastGear landing gear.
With a speed of 1.8 turns per inch of travel in high gear, the Holland Atlas FastGear cranks to the ground faster than any other landing gear in the industry. The speed that the landing gear is being cranked to the ground is faster by minutes, not seconds. SAF-Holland says this means fewer minutes spent lowering the landing gear, significantly increasing driver uptime.
Two models are currently being offered:
Atlas FastGear, weighing 156 lbs., with a 140,000-lb. load capacity and a 27,000-lb. side-load capacity
Atlas FastGear HD, weighing 182 lbs., with a 170,000-lb. load capacity and a 34,000-lb. side-load capacity
The Atlas FastGear comes with standard SAF-Holland's 10-Year NoLube Lifetime Warranty, covering defects in material and workmanship for as long as a customer owns the trailer.
SAF-Holland says the NoLube feature utilizes a sealed grease tube that completely surrounds the elevating screw, coating the screw when the leg is raised or lowered. To prevent poor cranking performance and binding, a FloatingNut protects the elevating screw and threads from damage during excessive side loading. And a unique Twin-Bulkhead is placed above and below the FloatingNut to further increase structural resistance to side-load force when the landing gear leg is fully extended, the company says.
SAF-Holland says it also offers the Atlas FastGear standard with a RCF removable cushion foot, or an optional low profile RCF.