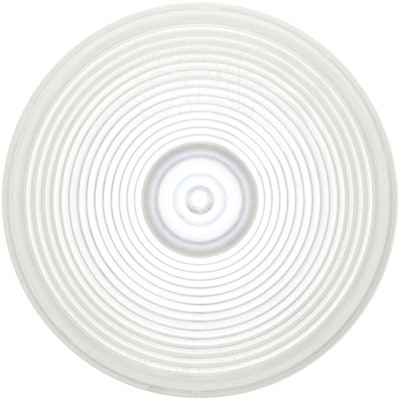 Optronics International is expanding its ONE LED line of single-diode lamps with the introduction of its new BUL003CB 4 in. round back-up lamp and its BUL002CB 6 in. oval back-up lamp.
The highly competitive price point and extremely long life of the lamps help make them a viable alternative to incandescent back-up lamps, which are often still used on heavy-duty power units and work trucks, Optronics says.
"The advantages of LED vehicle lighting, as well as the shortcomings of traditional incandescent lighting, are well known throughout the industry," says Brett Johnson, president and CEO of Optronics. "Unfortunately, with LED lamps priced at about four to six times the cost of incandescent lamps, cost has posed a barrier, and our new ONE LED Back-Up Lamps remove that barrier."
In engineering its ONE LED Lamps, Optronics says it has taken advantage of progress made in LED technology and cost to create back-up lamps with the appearance of incandescent lamps. One big difference is that ONE LED Back-Up Lamps are covered by a no-hassle lifetime warranty and will provide a service life of approximately 100,000 hours, as opposed to the 2,000-hour service life expectation from an incandescent lamp.
"Just like our ONE LED stop, tail, turn lamps have been instrumental in causing OEMs, fleets and owner-operators alike to convert to all-LED lighting, we think our new ONE LED Back-Up Lamps will have a positive impact as well," says Marcus Hester, vice president of sales and marketing for Optronics. "Incandescent vehicle lamps are simply obsolete at this point, and this is just another nail in their coffin."
All ONE Series LED Lamps meet FMVSS 108 photometric requirements for visibility and safety. The lamps come with a no-hassle lifetime warranty, and lenses and housings are made of robust polycarbonate material that is sonically welded, Optronics says. ONE Series LED Lamps employ a solid-state, surface-mount device (SMD) design that protects their electronics against moisture, shock and vibration.
Optronics says Aa grommet-mount version of the new BUL003CB 4 in. round back-up lamp and the BUL002CB 6 in. oval back-up lamp will be introduced first and will be followed by flange-mount versions. The lamps are available with standard PL-3 and weather tight termination options, allowing ONE Series LED Lamps to make use of existing harness connections for installation flexibility and cost-effective retrofitting, the company says.