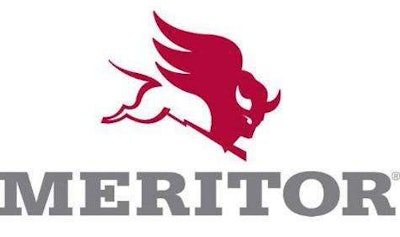 Meritor has introduced its Meritor Aftermarket Wheel End Extended Warranty, which the company says will offer increased coverage to customers that purchase and install Meritor wheel-end products together.
"The advantages of Meritor's unique portfolio of wheel-end products become even stronger when products are installed together," says Pete Freeman, product manager, Aftermarket for Meritor. "The Meritor Wheel End Extended Warranty takes wheel-end warranty coverage to a new level of protection and value."
Meritor says two extended-coverage options are available.
The first option offers coverage for three years or 300,000 miles when the customer purchases and installs Meritor hubcaps and Premium Meritor Wheel Seals as well as Temper-Loc spindle nuts. For even greater coverage, customers receive a 5-year, unlimited-mile warranty when purchasing and installing the same three wheel-end products along with Meritor PlatinumShield II-coated brake shoes.
Customers can go to MeritorPartsWarranty.com to quickly register products purchased as part of an extended warranty package. When registering, Meritor says customers are required to provide vehicle and part number identification along with the installation date of the associated parts. Registration creates a unique confirmation code that can be used to instantly confirm extended coverage if future warranty assistance is required. The site also serves as a portal to register the Doctor Preload wheel-end adjustment tool for warranty coverage, the company says.
For more information on Meritor's wheel-end offering, visit Literature on Demand, and search for "Meritor Wheel End Portfolio," publication PB-1568, the company says.