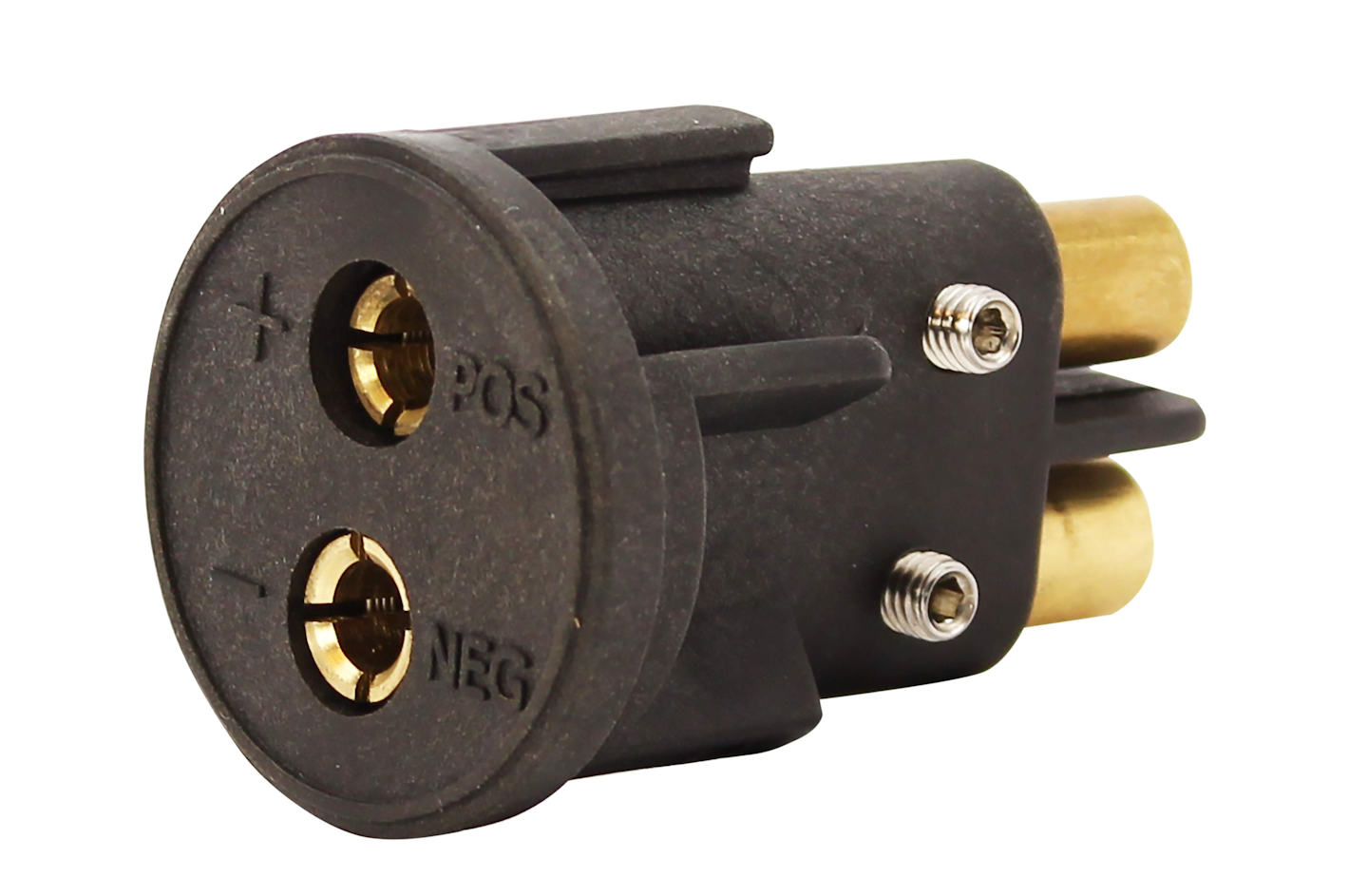 Phillips Industries introduces the first auxiliary vertical dual pole plug and socket that meet the new SAE J3082 standards for high current connections between a tractor and a trailer to provide power to application specific equipment installed on the trailer.
Phillips says SAE J3082 was released in late 2015 and includes standards for vertically aligned pins, typically for loads such as power tarpaulins. Phillips Industries' unique vertical dual pole design includes offset pins which allow for ground contact to occur prior to power, preventing the potential for arcing.  This feature, along with a more robust plug to socket lock, makes the auxiliary vertical dual pole family of products from Phillips the safest in the industry, the company says.
"Phillips is committed to collaborating with SAE on developing and improving industry standards, and also bringing to market innovative solutions to industry needs. With great new features developed in sync with the new SAE standard, the new Phillips auxiliary vertical dual pole products continue that tradition," says Dave Lajeunesse, director of engineering for Phillips, and a member of the SAE team that developed the new standard.
Phillips says its new auxiliary vertical dual pole cables, plugs and sockets are designed to be used with light-duty tarpaulin and skirt applications that utilize a trailer battery pack.  The cables are made with either four gauge or six gauge fine stranded copper for flexibility, with an internal ground to improve ground connections.
Vertical dual pole cable products with the new safer SAE J3082 compliant plug design are offered in both straight and coiled configurations.  The auxiliary vertical dual pole plug, available in four or six gauge, accommodates four or six gauge cable. Phillips says the socket can be universally installed for either application.  Phillips Industries' auxiliary vertical dual pole family of products are available through Phillips authorized dealers.