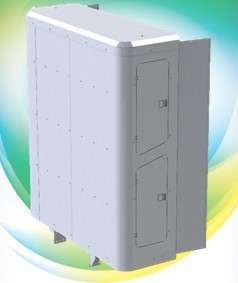 Mainstay Fuel Technologies, Inc., has begun production of a new 165 DGE Back-of-Cab on-board CNG fuel storage and delivery system.
Using the latest generation of Type IV cylinder technology and proprietary fuel module designs, Mainstay says the system generates fast, more efficient fills and incorporates best in-class safety features.
"This 165 DGE Back-of-Cab configuration fills a product need that our customers have asked for, and we believe the narrow rail space requirements and reduced frame weight of the systems will be attractive to the fleets and dealers," says David Benner, a Mainstay founder and director of business development and technical services. "This system is ready to go and we are already receiving very positive feedback."
Mainstay says the same design and features also will be available in a 120 DGE Back-of-Cab configuration, and the new systems can be paired with side-mount versions to increase and/or match fleet range requirements.