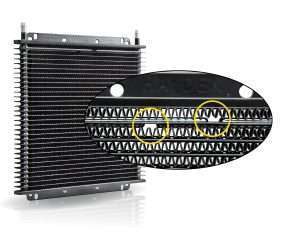 Hayden Automotive says its new internal pressure bypass coolers are engineered to allow a transmission to reach optimum operating temperature faster by routing the fluid around the cooler's bypass channel until the fluid's temperature increases.
The coolers help vehicles in colder climates reach proper operating temperatures faster, facilitating improved fuel economy and reduced friction of internal components.
Available in four sizes to accommodate a wide range of applications, Hayden says the coolers come with all hardware needed for installation and are predrilled for easier mounting. An integrated valve is designed to eliminate the need for external valves and additional plumbing, the company says.