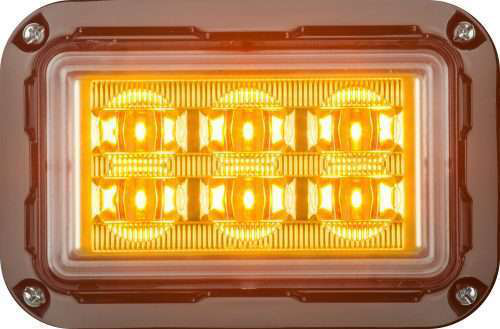 Optronics International says its new family of LED Directional Warning Lamps includes nine white and amber directional warning models designed for work trucks and maintenance and service vehicles.
The lamps feature sonically welded, watertight polycarbonate lenses and a solid-state surface-mount design that help guard against moisture, particulate ingress, shock and vibration. They also feature 12 sync-capable flash patterns, including random, steady, single, mega, double, triple, quad, quint, 8-flash, single-quad, single high/low and single-triple-quint.
Optronics says the nine models include surface-mounting and recessed mounting solutions, as well as a light bar design with an aluminum housing.