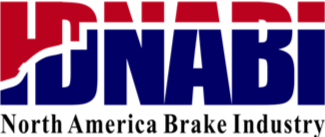 The ATA's Technology & Maintenance Council (TMC) Annual Meeting this week in Atlanta played host as HDNABI CEO Yon Yu introduced HDNABI North America Brake Industry to the U.S. truck market.
Yu says the new privately held company will manufacture air disc brakes (ADB) and axle system packages for the North American heavy-duty vehicle market.
"We've been building tested, trusted and proven heavy-duty braking systems for a leading Korean-based automotive company and have recently worked with Hyundai Translead to test and certify HDNABI component system performance," says Yu. "Expanding to serve the entire North American heavy-duty vehicle market is a natural next step.
"We look forward to leveraging our depth of industry experience – in advanced brake design, global sourcing, rigorous R&D, validation, performance testing, and manufacturing automation – to deliver this world-class technology to OEMs and fleet operators throughout North America."
HDNABI North America will be assembling its new North American product line from a state-of-the-art manufacturing facility just outside of Atlanta. The company says its products are packed with premium features, including STEMCO Platinum Performance System wheel end components, and unmatched competitive value, closing the price gap between ADB systems and current drum brakes.
Additionally, HDNABI North America Brake Industry announced at TMC it has hired Dave McInnis as vice president of sales.
"We welcome Dave to HDNABI and are excited to have him lead sales and business development activities for our newly formed company," says Yu. "Dave's extensive experience within the heavy-duty transportation industry, coupled with his vast knowledge of braking, trailers, driving and steering axles, and driveline components makes him an exceptional fit to not only introduce HDNABI to the marketplace, but grow our footprint. Since officially joining our team a few short weeks ago, Dave has already demonstrated his value to the company, and we look forward to a long and mutually successful relationship."
McInnis has more than 30 years in the industry and has held positions at SAF-Holland, STEMCO, MGM Brakes and Rockwell International.
"I've been in the heavy-duty industry a long time, and it's refreshing to see the level of commitment and leadership that HDNABI has for the North American heavy-duty commercial vehicle market," McInnis says.