Multiple Locations Smooth Out Business for Weldon Parts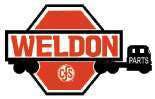 Balancing autonomy and scale, while not always easy, has led to success.
With 17 locations in six states (Oklahoma, Texas, Florida, Missouri, Arkansas and Nebraska), Dave Settles, president of Weldon Parts, has his work cut out for him. However, Settles prefers to look at differently.
"The benefits are that it rounds things out," he says. "When things get ugly in Florida, there usually is something going on in the oil patch. Or if grain is down in Nebraska, generally timber is up so we can cushion the blows."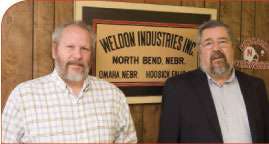 Settles says that managing multiple-locations today is not as hard as it used to be. "You've got Internet connections where you can keep track of everything and you have email. When we started this business, email wasn't around and now you can do voice over Internet protocol."
He adds, "The main thing you have to do is make sure the people in the stores are good enough so that you don't have to constantly be there."
Settles says Weldon is "intensely customer oriented."
He adds, "I am sure everyone says that. You are not going to be around long if you aren't. But it is a matter of bringing your own individual culture to the business. I think at this point we have a very good culture and everybody works well together."
To effectively manage such a diverse business, Settles needs to balance autonomy for his managers with the benefits of scale.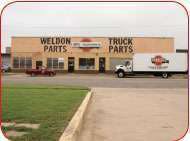 "This is a constant battle," he says. "We have procedures that everyone has to follow. You do your cash box the same way and you replenish the same way."
Each Weldon Parts location has its own profit and loss statement. "So when it comes to what is the product mix or what is the delivery schedule, you can take that all back to profit and loss," Settles explains.
"It is a constant battle and we talk about it all the time," he says. "You have to have the line between freedom and chaos and I am not sure we always tow it well, but that is what you are after."
Branch managers run each Weldon location, but Weldon also has several managers who are not attached to a particular branch.
"They help with sales or operations. We have one that is over the brake shoe rebuilding operation," he explains.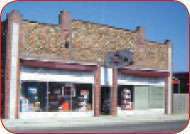 "But when they come into a town, they are working for the branch manager. The branches are the profit centers and those other managers are there to back up the branch managers."
Growing beyond 17 locations is not out of the question for Weldon. "We enjoy expanding. Even though the last four locations were easy."
Earlier this year Settles merged with other stores in Nebraska that were run by his cousins. "You have to make sure you do not over-extend," he says.
While Settles currently has no timetable for expansion, he says, "When it feels like we are ready to do it something comes up."
People play an important role in Settles' expansion plans. "When we are expanding organically, it is totally about people. If you have the right guy to run a store you can find a place where he fits," he says.
Other expansion decisions are based on a combination of geography and the staff you are getting when you make a purchase, Settles explains.
"In some cases we get feedback from manufacturers who tell us 'We could use some help there.' or 'That is a pretty full town, I don't know why you would want to go there.' This is helpful information," he says.
"But in the end it always boils down to people. We put a lot of responsibility on our branch managers and if you have one and you think you can make (expansion) work, you go for it. If not you take a pass."
While attracting people seems to be an industry-wide problem, Settles says at least at Weldon, things have improved in that area.
"A lot of it is referral from people we already have working for us," he says.
"If you look at the ages of people in the company, we are like everybody else. We are loaded with 40s and 50s and then we have a huge gap of 30-year-olds. I don't know what happened to that decade.
"But we have some people in their 20s who we look at and say 'this could work.'"
Settles has a unique philosophy when it comes to his sales staff in that he is less concerned about making "the big score" than some of his competitors are.
"If I have a salesman, I'd rather have him make five calls today on middle-sized companies who we might get business from than to go back every day to the same big fleet that everyone else in town is after."
This line of thinking parallels with Settles' view on the increasing sophistication of trucks.
"I see that as a huge opportunity. You want to be the guy who, for whatever reason, when you walk in the door the customer is glad to see you."
He believes with smaller customers this is more likely to be true. "If you bring them some kind of value added beyond this week's special, you are way ahead."
To be able to do this, Settles says he works hard to keep his staff up to date and educated. In fact, Wegldon has an employee responsible for training and education at all locations.
"He does a lot of it online, because we are so far flung," Settles says.
The training manager picks a supplier who has a new technology or product and schedules five or six training sessions over a period of a week for all employees.
"If someone gets intrigued with something, we let him go a little deeper and learn more. You always will find some people like that," he says.
For now, Settles is comfortable with where things are. "I think the business seems more stable," he says.
"I don't think we actually are on a roll yet but it seems a little more predictable. We are a little more confident than we have been.
"Down the road it will come down to people and I am pleased that we have some young people here to help carry us into the future."
Name of Company: Weldon Parts
Headquarters Address: 711 W. California Ave.
Oklahoma City, OK
Web site: www.weldonparts.com
Founded: 1957
Owner(s): David Settles, president and Daryle Settles, vice president
Number of Locations: 17
Number of Employees: 125