Karmak has named Mike York as vice president of operations and Scott Elbring and vice president of sales.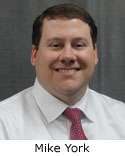 York joined Karmak in May, and has been tasked with increasing customer satisfaction for new and existing customers, the company says.
"Mike's challenge is to continue to provide excellent service to customers on our legacy products, while also building this same level of service to those on Karmak Fusion. With his background and passion, Mike is the right person for the job," says Bill Healy, president and CEO at Karmak.
"My job is improving customer satisfaction, regardless of the product our customers choose. It's our job, as a company, to make our customers more efficient, more profitable and more competitive in their marketplace and that's something I take very seriously," adds York.
Elbring joined the company in July and has spent the past six months refocusing the Karmak sales team on identifying opportunities to deliver increased value for organizations in the industry through application of Karmak's deep industry knowledge and technology solutions, Karmak says.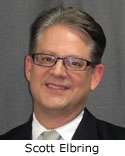 "With a proven track record of growing customers' businesses, years of technology sales leadership experience, and a willingness to foster change, Scott is just the person to lead our sales team into this exciting period of growth," says Healy.
Elbring adds, "I am excited to join Karmak during this period of change and growth. We are committed to matching the value we provide with our customers' business needs and delivering what we promise."